Welcome to the New Target weekly roundup of industry headlines where we share with you all the latest news that has piqued our interest. As we approach the 2020 finish line, it's important to think about how this year played out and how it all affected your business. But even more importantly, as we head into the new year, we should think about what we are doing to stay connected in this digital world we're all living in. Catch up on the latest trends, new updates, ways to stay connected, and ways to shift your thinking for bigger and better things next year!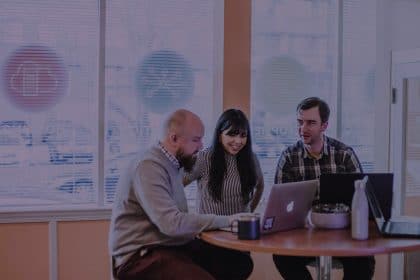 2021 GLOBAL MARKETING TRENDS
This year has been challenging, and we're hoping next year will be better. The pandemic changed a lot including the way consumers interact and shop for goods and services. This led to companies shifting and adjusting to those new consumer trends. From positioning and purpose to building trust and humanizing brands, we may expect to see a more connected human-to-business approach as we move forward. Deloitte just released their 2021 Global Marketing Trends and it's something all marketing teams, no matter what industry they're in, should read if they plan on retaining their customers.
WORDPRESS GUTENBERG 9.2 - DOZENS OF IMPROVEMENTS
WordPress has released some new features in the latest release of WP 9.2. While it's a very viable option to create a beautiful, simple, and modern WordPress website, some of the new features are already existing within other website builders. So technically, in some aspects, WordPress is playing a little bit of catch up, but it's still progressing toward a more intuitive website building process.
HOW OFTEN BUSINESSES SHOULD UPDATE THEIR BLOG
There is no one-size-fits-all answer to the common question of, "How often should I be posting a new blog article on my website?" It all depends on what industry you are in and how much time you have to create a quality blog post. It's important to focus on quality vs. quantity. Sure, you can produce three blogs posts a week, but if they aren't grabbing the users' attention or providing them with value, they aren't going to stick around to read it. Yes, Google likes it when websites produce new content, but the ranking factor comes into play when Google sees users spending time on those new pages.
WHY SMART PACKAGING IS HAVING A MOMENT
Product packaging does play a part in purchasing decisions, but more recently brands have taken their packaging strategies to a whole new level. We started noticing the wine brand, 19 Crimes, a few years ago when they released their talking wine labels. If you scan the label with their augmented reality app, the inmate featured on the label tells you the story of how they ended up being sentenced. Similarly, we're starting to see more brands implement similar features like QR codes to their packaging as a way to build relationships with their customers. As Covid-19 entered 2020 in a dramatic fashion, QR codes have been widely utilized more than ever. But the big question is, will they still be used after the pandemic?
THE MAGIC OF THINKING BIG
Originally published in 1959, David Shwartz's teachings still ring true today. When it comes to accomplishing anything, common foes linger in the back of the mind—doubt & fear. What this book does is not only remind you that you have the power to make things happen, but also it'll also inspire you to change your life through the power of thinking BIG. Let's just say this is the first book Arnold Schwarzenegger read when he came to America, and look at him now!