Welcome to the New Target weekly roundup of industry headlines where we share with you all the latest news that has piqued our interest. As marketers, it's important to stay in the know and this week we have some articles to help you do just that. With updates on Amazon and core web vitals, we have some tips, insights, and data to absorb. We also share some reads on others' experiences in UX and sales. Enjoy!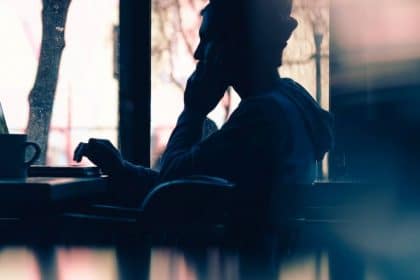 Core web vitals have been a ranking factor for a few months now and teams are still trying to figure out what the best approach is to making sure websites are performing optimally. It may sound simple, but it also depends on the CMS platform your website is utilizing. Updates to one thing can affect another and can turn into a domino effect, which is why having a game plan is important based on your CMS. We know some platforms like WordPress have made updates to its newer version to help with core web vitals performance. In this article, you'll get a breakdown of the most popular CMS platforms and how they compare to one another in terms of website performance optimization.
Once again, Amazon comes out with some additional features to help them improve customer retention and loyalty. They are doing this through enhanced storytelling through a slew of new tools and features on their platform. Many of their new tools and features are interactive, resulting in increased engagement on and off their platform. They've even started advertising on Twitch's livestream which is something that many brands are looking to get into. Learn more about Amazon's new tools and features!
This article shares the latest data on nonprofits and ad trackers and what companies are doing with that data. Nonprofits in particular deal with sensitive topics and the people reaching out for resources, who are going through real struggles, may not want their data being sold and used to profit other companies. Using a real-time website privacy inspector, two journalists scanned nonprofit websites to examine which data tracking tools were being used and how that plays into the current data privacy laws. See what else they found out about nonprofit websites.
Many of us learned in college that psychology plays a role in marketing and how people process information and perceive things. So it's only natural that four ex-therapists would leave their current career to work as UX professionals, right? It can be scary for a lot of people to start a new career at any point in time, but the common thing we tend to hear is that they are glad they made the jump in order to find something that they truly enjoy. See how their therapy skills helped make their transition into UX a more natural process and all the parallels between the two professions.
Closing sales can be a difficult thing to do, but it's more than just presenting facts to potential buyers. Closing a sale requires determination, motivation, and a little bit of magic. Some are left wondering how to get past the objections of "No." Where there's a will, there's a way. Learn the ways with this book by Jed Blount. He shares his experience with examples, stories, and lessons to help you become the closer you've always wanted to be. If you're looking for a book with no fluff, is straight to the point, and a little intense, this is the read for you.