Welcome to the New Target weekly roundup of industry headlines where we share with you all the latest news that has piqued our interest. Something that we've learned in 2020 is that together, we can make things happen. So this week, our common theme is community and connectedness through digital media to build brand loyalty and trust among your customers.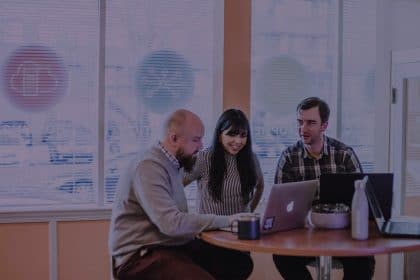 HOW A BRAND-OWNED COMMUNITY CAN FUTURE-PROOF YOUR BRAND FOR 2021 AND BEYOND
Making sure your company is able to power through the 2020 storm is important in order to survive. If you can solidify a brand-owned community for your business, your biggest customers will help drive your business into another year. But in order to do so, it's important to build connections with your customers that resonate and also give you key lifestyle data to help improve your products or services.
MARKET SMARTER, NOT HARDER, WITH AUTOMATED MESSAGING
The great thing about SMS marketing today is that it's effective if done correctly, and it's not as expensive as other media like billboards and radio ads. People are on their phones today more than ever. By reaching them at their fingertips, you have direct access to them. Take it a step further and create automated messages based on common questions or concerns your audience has. By automating your SMS or email marketing, you have the ability to warm up more leads and work smarter, not harder.
BOLD MARKETING IDEAS TO PUSH YOUR COMFORT ZONE AND REIGNITE YOUR CREATIVITY
Many talk about newer, bigger, and bolder ideas, but sometimes you just have to take a leap. Sometimes the same old marketing tactics run dry and you need something new to spark interest and excitement around your products or services. If 2020 has done anything for us this year, it's being able to try new ideas. Jump into this article and find a few ways to spice up your creativity.
TOP 7 WEB DEVELOPMENT TRENDS YOU SHOULD KNOW IN 2020
Is your company capitalizing on the latest web development trends? If not, here are a few you should be paying attention to in order to provide you customers with the best user experience possible. As we know, digital continues to evolve quickly as new technologies are developed and new best practices are updated. By staying up-to-date with the newest development trends, your business can move toward an enhanced user experience and stay ahead of your competitors from a technology front.
UNLEASH THE POWER OF STORYTELLING: WIN HEARTS, CHANGE MINDS, GET RESULTS
We all crave a good story because it's a way for humans to connect with each other. Storytelling has the power to grab your attention, make you empathize, and resonate with the protagonist when executed correctly. And the great thing about stories is that you can insert them into anything you want, including your marketing strategy. In this book, you'll learn how storytelling can help you build trust, influence people to act, and break down walls. Learn the essentials that make a good story and get straight to the facts in this week's read.