Welcome to the New Target weekly roundup of industry headlines where we share with you all the latest news that has piqued our interest. This week, we're reading about all things marketing, from user personas and advertising to analytics and SEO along with a book that captures it all! As we are all still online more than ever, digital marketing is top-of-mind for most business owners, so buckle up, grab your notepad, and gain insightful tips to help navigate your digital strategy.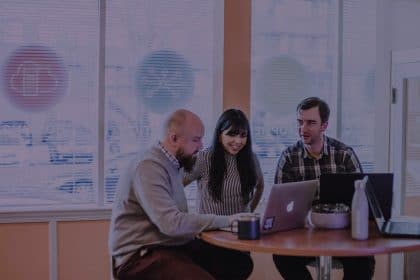 HOW TO TRAIN YOUR SEO TEAM: A STEP-BY-STEP GUIDE
Everyone needs and wants SEO to be a part of their marketing strategy. This may be due to the fact that Google is all about SEO and ranking factors, and website owners started realizing that. But the interesting part about that is, when you look at marketing teams, you rarely hear of any SEO training being provided to new employees. It seems like there's a demand for it but no prioritization when it comes to training. SEO is constantly changing and evolving, which is why it's important for marketers to stay up-to-date with the latest trends and tools. When it comes to SEO training, it may just come down to making time and making sure the training is efficient.
DO NOT DIGITIZE THE STORY OF YOUR COMPANY ANYMORE: HUMANIZE IT!
When it comes to connecting with your audience, many think that creating a super cool video that talks about what you do and how you do it is enough to hook people, but the truth of the matter is, it won't work unless you know who you are talking to. Many businesses fail to identify their target audiences or try to market to everyone. When businesses successfully tug at the heartstrings, it's because they know that customer's pain points, their challenges, their passions, and their desires. They are able to humanize their brands to a point where the customer can relate to the brand.
DYNAMIC DIGITAL MARKETING: MASTER THE WORLD OF ONLINE AND SOCIAL MEDIA MARKETING TO GROW YOUR BUSINESS
Looking for some useful digital marketing templates or just some overall advice on how to master your own digital marketing efforts? Then this book is for you! Dawn McGruer wrote this book to help marketers and entrepreneurs maximize their digital marketing profits. From email marketing to influencer partnership, this book encapsulates all things marketing to help you build a strategy that works for your business.