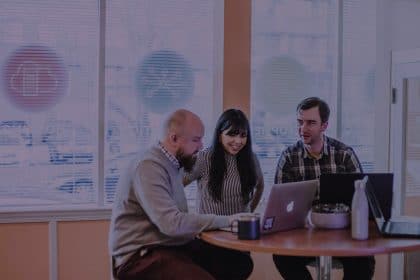 Welcome to the New Target weekly roundup of industry headlines where we share with you all the latest news that has piqued our interest. This week we've read some articles on customer retention, partnership marketing strategies and how to provide value to your customers. While it feels like 2020 is the end of the world, we can assure you that with the right strategy, we can always pull through.


What You Need To Know bout The New Google Algorithm Update
Keeping up with Google's algorithm updates is exhausting, especially when they aren't explicitly announced, which has happened before. But, Google is one of the leading search engines and not adapting to these updates can result in, let's say, not ideal circumstances. The thing about these updates is sometimes they only affect certain industries, so it's important to keep yourself at least in the know. The newest update being the Core Web Vitals. Google is now taking your website's experience into consideration, so making sure your vitals are in good standing is important. You can check them out in Google Search Console.


7 Customer Retention Strategies For The 2020s
Lately it seems like customer retention is trickier than ever with so many people becoming more conscious about who they buy from and what their values are. But retention is still very valuable because the majority of sales that occur online come from repeat customers. There are a number of variables that go into making sure everything is set up for you to keep those customers coming back.
10 Co-Marketing Examples That Prove How Partnership Marketing Drives Sales
Looking to broaden your reach and get additional brand visibility? Partnership marketing is a way to do so and likely different from what you've done in the past. Choosing the right partner to team up with is important as you want their services to be complementary to yours. This article provides you with some tips to start off with and some examples of companies that have successfully marketed their products or services through partnership marketing.
4 Ways Companies Can Foster a Culture of Giving Back
Who says the holidays are the only time of the year to give back? With the way 2020 has greeted us all into the new decade, we can all agree that it's been a rough start, not only for businesses, but for individuals as well. Sometimes, when a person takes initiative, it inspires others to help out as well. The same can be said about companies. By starting a new company culture of giving back year round, there's nothing but positive effects that can trickle down and inspire employees and may even open up new opportunities for your business.
This book literally just came out and people are already talking about it. Unlike other books, this one doesn't focus on selling, but rather it talks about how to provide value to the customer, which is very important. If your customers feel like your brand is providing them with valuable content that they can relate to or use in their own lives, then that IS your selling strategy. That's how you create loyal customers that keep coming back for more.