Welcome to the New Target weekly roundup of industry headlines where we share with you all the latest news that has piqued our interest. We're all online now more than ever and it can be easy to forget that everyone is human and doing their best. Sometimes, it's helpful to take a step back and look at the bigger picture, whether it's a project you're working on or simply just trying to improve your work-life balance. We've been catching up this week on some new innovations, accessibility, and third-party cookies. So, grab a cup of coffee (or tea) and dive in.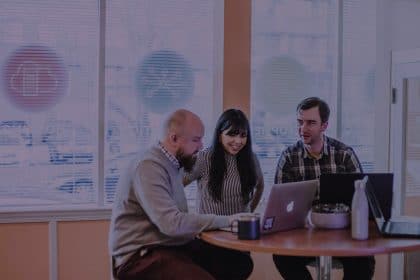 Microsoft Teams Is Getting Virtual Commutes and Headspace Meditation
Microsoft Teams has added some new innovative features around well-being to help employees create more structure around their days so they can better balance their work life. While the pandemic has resulted in a lot of people working from home, it's really great to see Microsoft tackling the issues that can come with it.
How The New York Times Is Reshaping Its Ad Business for a Cookie-less World
With Google third-party cookies being phased out in the next couple of years, it's important for companies to develop a strategy for ad targeting. But, since it's a slower rollout, we might see some sort of data-driven alternatives. For The New York Times, they've already started planning by focusing on first-party alternatives. Read about how they ripped the bandage on some hard decisions for a cookie-less world.
5 Ways to Use LinkedIn Stories for Your Personal Brand
LinkedIn has elevated their platform through a newer design and the new release of…you guess it, LinkedIn Stories! Stories will work the same way other social stories work. The Senior Director of Product Management states that this is a way for them to get more people to post and engage on their platform as they believe more people are willing to post if they know the content will disappear in 24 hours. It's also a way for professionals to feel more connected since in-person networking has been very limited.
Marketing Accessibility Based on Human Life Experiences
When doing business online, it's important to design a website that is accessible for all users. A way companies are making their websites accessible is through AI solutions, but the problem is it still may not capture all the problem areas. That's why building an accessible website and having people test it is important. In a world with less physical human connection, we can't afford to lose that component in everything we do. Understanding how people use your website will help you make better decisions to benefit your users.
Business Adventures: Twelve Classic Tales from the World of Wall Street
We are surrounded by stories everywhere, from television and social media to the story that's posted on the label of the bread that you buy. Everything has a story and stories are what captures people's attention. Business Adventures is a collection of stories from companies that became successful by a moment of notoriety. Although this is not a book with tips or advice, it holds value in allowing the reader to think about these stories, how they connect to each other, and how they are parallel to current society.