Welcome to the New Target weekly roundup of industry headlines where we share with you all the latest news that has piqued our interest. The theme of this week's post is leadership. There are many things stacked against us all right now, but you have control over how you handle those obstacles. A lot of it requires teamwork, communication, and stepping back to look at the overall picture.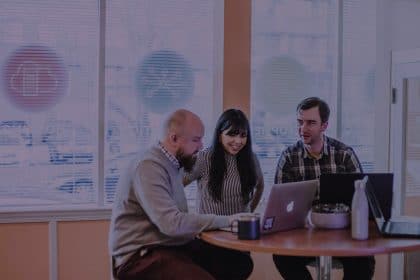 Why Niching Down Is an Entrepreneur's Best Chance of Standing Out
It seems like every day, there are new competitors in your space, which makes it very difficult to stand out if you've been around for a few years now. Sometimes, when markets are oversaturated with similar products or services, it can be beneficial to focus on a niche within your industry in order to stand out. The more niche you get, the more specific and targeted you can get in your messaging. Think of it this way, while all your competition is trying to appeal to the masses, you're busy making a smaller community a priority. People love to be valued and by giving them that attention, you can focus on strengthening your own offering and creating customer loyalty.
How to Land Your Product on This Year's Holiday Gift Guides
Believe it or not, the back-to-back holidays are around the corner, and you know what that means: Ecommerce shopping is going to be bigger than ever. If you want your products to get a spotlight in this year's gift guides, you're going to have to research a lot as things have shifted lately and the gifts people will be buying this year may be a lot different than previous years. But even more importantly, don't wait to get started!
A CEO on Why She Lets Her Team Ask Her Anything During the Pandemic
This article shows how one CEO dealt with employee communication and wellness during the midst of the pandemic. It really shines a light on how important communication is with colleagues, but also how important it is to simply check on each other. Employees typically hear from their CEOs on the current state of things, but how will your CEO know what to change or implement if there is no employee feedback? Opening the conversation to be more authentic and real may help shed light on company roadblocks or setbacks and help you find solutions that will positively impact everyone.
What Chadwick Boseman's Life Can Teach Us about Being Leaders
Twenty-twenty hasn't gotten any easier, and last week we said farewell to Chadwick Boseman. He not only filmed several hit movies over the last eight years, but also he embodied the qualities of a true leader and entrepreneur. Being a successful entrepreneur isn't just about making money, it's about you as a leader and how you motivate those around you. With that said, here are three key leadership lessons we can learn from Chadwick Boseman.
Thinking of starting your own business or looking for some fundamental guidelines on how to run a company? Then this is the book for you. It entails the secret to creating highly productive teams and motivating employees for peak performance. Filled with real-life experiences and scenarios, it helps you gain the knowledge and leadership skills to manage a successful team and business.