Welcome to the New Target weekly roundup of industry headlines where we share with you all the latest news that has piqued our interest. Today, we have some good tips on what it actually takes to be customer-focused, tapping into other marketing opportunities you may have been ignoring, and the art of driving clicks to your website. Whether you're a nonprofit, a B2B business, or an ecommerce store, all of these reads can be applied to your business.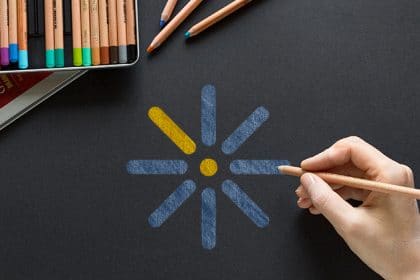 We've written about why companies should be more customer-focused, but you still may have questions. Well, to be honest, it pretty much comes down to data and research. Knowing exactly who your customers are, what motivates them to visit your website, and what their major pain points are, will help you create an experience that caters to your customer and shows how to solve their problems. Getting a deep understanding of your customers is what's going to make the difference.
Are you keeping up with the latest trends? How about keeping up with Gen Z who are increasingly gaining more purchasing power? Well, they are part of the workforce now, and they have money to spend. The only difference is they tend to think about what their money is going toward which is in contrast to some of their older demographic counterparts. Either way, Gen Z and millennials make up a huge portion of the overall population, so if you're excluding them from your audience, it may be time to reevaluate that. Here are some tips on how to effectively market to Gen Z.
Instagram is a pretty popular social platform and increasingly popular as a marketing tool as well. But, many times companies never get around to using their page. Maybe they created the account but haven't had time or content to post. It could be that there is a strategy lacking. Luckily for those that haven't made the jump yet, this guide will show you exactly how you can use Instagram to market your business and reach more people online.
Do you watch a lot of TV? If you do, you can just call it a learning experience because entertainment is actually a pretty good place to get content inspiration. After all, there are stories being told and the ones that trigger emotions are the well-written ones. This article takes a look at some lessons you can take from the entertainment scrapbook and apply to your content marketing efforts no matter what industry you're in.
Creating clickable content can be tough, especially if you don't know who your customers are. The art of the click relies on direct response copywriting which will lead to more clicks. And we know statistically, more clicks often lead to more leads and sales. Anyone can write content, but creating something that will capture attention and stop people from scrolling is an art form. From clickbait to different techniques and tactics, Glenn Fisher, shares his experience in generating clickable headlines that drive traffic and sales.