Welcome to the New Target weekly round-up of industry headlines where we share with you all the latest news that has piqued our interest. With so many changes coming to the advertising world, this week we're reading articles about what we need to do as marketers to prepare for those changes and take a look at how they will affect marketing efforts going forward. This week's book recommendation is about how to differentiate your brand from the competition by becoming "uncopyable." But you'll have to read the book to find out what that is and how to do it.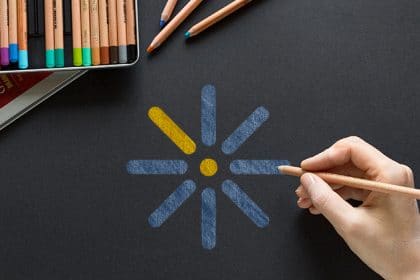 We continue to see information about a cookieless future and as we get closer, it's getting more real and marketers need to prepare. Companies will have to start collecting and relying on their own first-party data. Some brands are using this as a way to drive more traffic to their website in order to get consumers to engage with their brand and share their data. It will give brands the first-party data they need and will also help them get to know their customers better. So with all these changes, it seems like we'll be getting fewer insights from advertising reporting and will have to come up with new ways to use the data that we do have.
AI is already being incorporated into your daily life, and you may not even realize it. Take those Netflix recommendations for example, that is artificial intelligence doing its work. Often some of those recommendations may not be our cup of tea, but sometimes they aren't bad at all. Turns out, top-performing companies are more likely to be using AI for marketing. So, if they are seeing success why can't you? This post covers four ways you can start using AI to boost your marketing efforts to improve the customer experience.
In case you haven't heard, Apple's iOS14 policy updates will be affecting some key metrics that advertisers will be able to see, like ad attribution. And, Facebook is already making updates to its Ads in anticipation of those changes. Essentially, the way ad attribution is being reported inside of Facebook Ad Manager is changing and the data may be a bit chaotic, making it hard to rely on. But there are still some things you can do to make informed decisions when it comes to evaluating campaign performance. This guide will answer your most pressing questions to this update and what you can do as an ecommerce brand to prepare.
Everyone craves some sort of community, whether it's a group of friends hanging out or a book club. Either way, it's part of our human desire to crave connectivity. And the same goes for people who are loyal to certain brands, like Apple, for example, or people who own a Harley. These communities are created for the customer, but they also provide additional opportunities for businesses to further increase revenue and also gain some valuable feedback from customers. So, if you're looking for ways to bring your customers together to provide a more meaningful brand and increase sales, then look no further.
Ahhh, good old competition. It keeps us pushing forward but it can also impact our business. So, how do you squash the competition or at least keep them from stealing your customers? Well, it all comes down to finding a way to differentiate your business from the rest. We hear it all the time, but we commonly see businesses scaling back from out-of-the-box ideas, afraid of being "too edgy" and instead go for their usual vanilla headlines and copy. This book is a way to help you identify a way to make your business "uncopyable" and truly shine in your own light. If you're looking for a book that's going to reignite your passion, then we hope you have a weekend to yourself because you're not going to want to put this book down.