Welcome to the New Target weekly roundup of industry headlines where we share with you all the latest news that has piqued our interest. Last week, we shared a lot of marketing articles, but this week we sprinkled in a few around technology and web development as those areas also impact digital marketing. We also share the story of a thriving nonprofit and how they were able to grow into the brand they are now.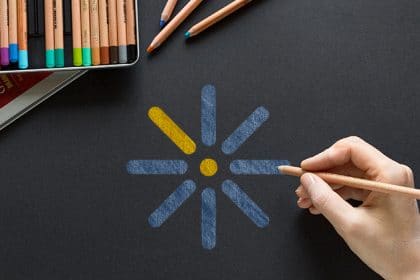 YouTube audio ads launched late 2020, but there hasn't been much chatter about it. One of the more frustrating features about YouTube is the fact that you can't keep listening to a music video, for example, if you shut your phone. Yes, it's a video platform, but sometimes people use it to listen to music they can't find on other platforms. Now, advertisers have the ability to target anyone who is "listening" to music or podcasts on the platform with "audio ads." Although they are audio ads, they still have an image or video associated with it. So are they really audio ads? Dive into this guide and find out.
Choosing a backend technology is very important when it comes to building web applications, so choosing the right one is key. But how exactly do you evaluate which one is best? It's not necessarily an easy task given there are so many stacks and technologies to choose from. But lucky for you, this article lists the most popular ones, which is a good place to start, right? If others are using these, then they must be pretty good and these frameworks listed also have the potential to grow this coming year. You're welcome.
You may not be a web developer, but sometimes it can be helpful to know how to read some basic code, especially as a marketer. Reading code takes practice, but it is something that can really help you in the long run as you get better at quickly reading complex code. There are many resources for developers, but not many on how to read code. This guide provides you with several tips to help you practice and develop your code reading skills. Embrace the journey and level up your abilities.
Influencers have become people that are being looked up to and looked to for product recommendations along with general life tips. They're kind of like our favorite characters from the Netflix series we've been binge watching. They have a luring way that creates a halo effect which gives influencers more power than you think. It's up to companies to leverage those influencers to grow engagement and sales. A successful digital marketer shares how she was able to successfully leverage influencer marketing and the key strategies that helped brands thrive.
Charity Water is a huge well-known nonprofit raising funds to bring clean water to the world. The founder left his life behind with no money in his pocket, but a passion to help others. Known for their 100% donation model, great storytelling, transparency, and brand recognition, we could all learn a lot from the strategies applied to the growth of Charity Water. See how he started it all and how he grew this nonprofit to the success it is today.