Welcome to the New Target weekly roundup of industry headlines where we share with you all the latest news that has piqued our interest. Today, we talk a lot about SEO and ranking factors, social media, and image optimization. With so many questions around what is an actual ranking factor, we're here to clear the fog and hopefully give you some clarity on what actually makes an impact for SEO and how to take your brand further with social media marketing.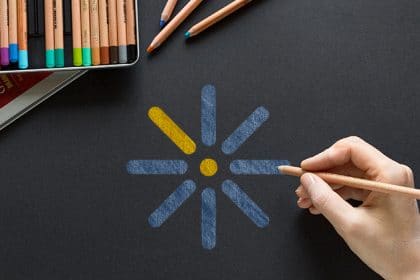 There are so many conversations happening in the digital marketing industry about what is an actual ranking factor. There's been a lot of chatter and confusion that this article addresses that will help make things a little clearer. While some SEO elements may not be a direct ranking factor, some do affect other areas that then in turn do actually affect website ranking. Technical SEO isn't always black and white. Learn more about the common misconceptions of ranking factors.
YouTube is the top platform for videos. But just because you uploaded this cool video doesn't necessarily mean it will rank right away. You need to optimize your videos the same way you do the content on your website in order for it to rank for relevant search terms. Just like Google, algorithms change, and you will need to adjust along with them to outrank your competitors and drive more traffic to your videos.
Influencers are still around, and we can expect to continue seeing them all over social media. Maybe you're considering hiring a social media influencer and don't know where to start or what to look for. This guide will walk you through how to find the right influencer for your marketing campaign without using a paid third-party platform to look for one. Although this will require some manual work, it's a good way to see what's out there and get an idea of what you think would be a good fit for your brand.
People seem to disregard Pinterest when it comes to social media marketing, but in reality, ecommerce businesses have a huge opportunity to increase sales and traffic on this platform. Pinterest gives people the joy of browsing without committing to buying a product as it's focused on discovery, whether it's content, topics, or products. Surprisingly, we've seen a variety of content on Pinterest from makeup to welding tips. This platform can help brands increase awareness, drive traffic, and increase sales as well. So the question to you is, why aren't you on Pinterest yet?
Images are a huge part of the internet. People tend to gravitate more toward visual content, which is why making sure your images are high quality and effective is key to helping drive engagement on your website. This book by Addy Osmani was released this month and it is all about image optimization, which carries more weight as it can slow down websites and there's nothing worse than a slow-loading website. But that's just a piece of image optimization. Learn about modern approaches to image optimization, tools used, and how to automate your process. This may be a fan favorite this year for front-end developers.