Welcome to the New Target weekly round-up of industry headlines where we share with you all the latest news that has piqued our interest. This week's articles are a nice mix of a little bit of everything. We have information on SEO, automation, web design, and social. We also wanted to sprinkle in an interesting read on how to land a meeting with anyone. Sometimes we just need that extra push, especially those who are burning out. So take a step back, take a short break, grab a cup of coffee, and read up on some of these tips to help you get back into the right headspace before ending your workday.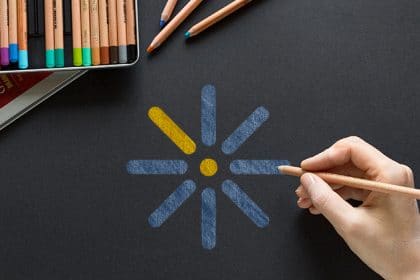 Google is the top search engine, aside from YouTube, and when it comes to optimizing websites, it's typically focused around Google. But, there are still other search engines that people use and some of their features may be slightly better than Google's. So why are marketers ignoring Microsoft Bing when working on SEO improvements for search engines? This post will walk you through the differences between Microsoft and Google when it comes to algorithms, ranking signals, user interface, and more. Who knows, maybe by the end of the article, you'll start optimizing for Microsoft Bing as well.
Are you using automation to level up your marketing efforts? Maybe you're just using it to streamline your processes. Either way, automation provides an opportunity for brands that have yet to implement an automation strategy. From email automation to chatbot automation, there are several ways to utilize automation tools for growth. With more touchpoints and devices being used in the customer journey, automating some of your processes can really help nurture your customers. See how four marketing tools can help you take your marketing further.
The design of an ecommerce website really doesn't make an impact on the shopping experience online. Users can tell from the moment they reach the website whether they will actually shop around on the website. Making sure it's mobile-responsive is one of the key tips for a good design. From design to colors to ease of use, a good ecommerce web design can help you reach more customers and boost sales. See some great ecommerce store examples and tips to supercharge your ecommerce shop.
A couple of weeks ago, we featured an article around Clubhouse and how companies were looking to that platform to partner with influencers to help drive brand awareness, but now as Twitter is testing Twitter Spaces, we'll see which platform reigns king. But there are talks about Twitter potentially buying out Clubhouse which could be very interesting. Either way, these types of audio-focused platforms are sort of new and if you're curious about how they work, take a look at this guide for Twitter Spaces. Learn about what it is, what it can do, how to join, and how to use it to participate in online discussions.
As businesses started slowing down in 2020, people have had to do things differently. People started working from home, meetings went virtual, and everyone worked with what they had. Selling services got a little harder since people weren't really spending money yet as the future was uncertain. One thing that has always been somewhat difficult even before the pandemic was getting meetings with the head honcho of the business you're trying to pitch for a new business opportunity. Well, consider this book your guide to getting a meeting with anyone you want. If you know how to sell, and you're just having trouble getting in the door, this is the book that will help you get there.