Welcome to the New Target weekly roundup of industry headlines where we share with you all the latest news that has piqued our interest. This week's topics all vary and touch on different pieces of digital marketing. You're getting a little bit of everything to help you think of your marketing strategy a bit more holistically and how these areas can work together to create a strategy that drives engagement.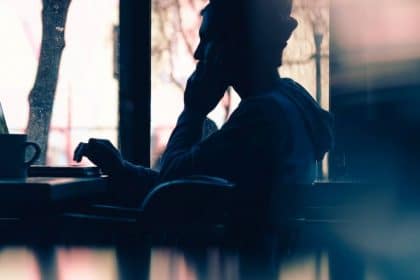 SEO is definitely something that is important for your website to rank highly in search engines. We all know Google never shares all their secrets and there are hundreds of ranking factors that go into a website. What we know for sure is content does play a role in website ranking and SEO, and this guide will help you plan, create, and format content that ranks. But don't forget, this is a process that takes time, but the reward is well worth the time spent.
We're only human; most of us prefer to look at visuals over plain text. So it's only natural to want to use images in your emails to your customers. They can be a great way to capture someone's attention and help break up the text within the email. But there's more to just simply inserting a photo into the middle of your email. There's actually a wrong way to use images in emails and you don't want to be that person. Read up on some professional advice about how to design emails that contain images for maximum effectiveness and engagement.
When podcasts first started gaining in popularity, it seemed like everyone out there had a podcast on just about anything you can think of. But as the pandemic stormed its way across the entire world, it seemed like podcasting growth started slowing down a bit. Today, with more people working from home, there simply isn't any down time to actively pay attention to a podcast. So for now, it seems like podcasts are still considered a niche, which doesn't leave a lot of scalable opportunities as an advertising platform.
It seems as if social media will forever be put on the back burner for a lot of companies. They simply don't see the value in investing time and effort into posting updates on the platforms. While it could come down to the platform that is being used, it could also be the type of updates that are being shared and not fully utilizing what those platforms have to offer. Stories have become one of the main ways of communicating on social media and have brought about many trends that even companies have jumped in on. From behind-the-scene content to oddly satisfying videos, stories are a great way to share content and engage with your users.
Depending on the industry you're in, services can be tough to sell, especially at higher-priced margins, which is why we tend to see companies trying to productize their services instead. But, as it turns out, there are a lot of mistakes that can be made through this process that you may not be aware of yet or maybe you realized it after the fact. Either way, the way products and services are sold is different. But with both, you need to be able to effectively communicate what you're offering and the benefit. This book takes you through how to successfully productize your services for sustainable business growth.