Welcome to the New Target weekly roundup of industry headlines where we share with you all the latest news that has piqued our interest. It seems as if we're diving into a new dimension this week as we bring you articles from the metaverse, along with a book that will save you time and still give you the opportunity to create content that will provide value. Read up on the latest news and marketing tips to help keep your business running smoothly into 2022.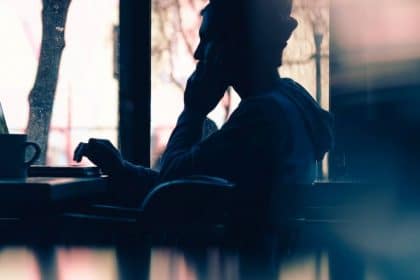 In any practice, there's always room for improvements including in software architecture. Circumstances change, which can lead to new "reconfigurations" in a sense. Software architecture is something that should be regularly monitored in order to keep businesses secure. It already seems complex as developers and engineers are balancing the new features that are released while also thinking about how those work within the system as a whole. Learn why it's getting harder for teams to apply software architecture.
What in the world is a metaverse and why is everyone getting involved in this online reality? Well, it seems the metaverse has been growing in popularity ever since NFTs were a thing and now companies want in on the action. Marketers are quickly jumping in and looking for opportunities to meet their audiences where they are with new interactive experiences with virtual events and campaigns. You can think of the metaverse as a Minecraft version of reality. See how marketers are using it to get ahead of their competition and the types of campaigns they are brewing up.
Website consolidation projects can get super messy and part of that mess comes from development that doesn't take SEO into consideration, leaving search professionals to pick up the pieces and clean up the issues following the migration. This article is part 1 of many articles that go into different scenarios where SEO can get really messy. But hopefully it can help you do better by learning about all the things that can potentially go wrong. It's always good to be proactive in your SEO efforts before organic traffic drops off the map.
There comes a time when your business may start losing its sparkle, and that's ok. It happens to pretty much everyone, but that doesn't mean you should let it slowly die off into the land of the forgotten. Instead, you should find new ways to reinvent your business. Sometimes the smallest tweaks can make all the difference, but it's up to you to test out your theories about what you think will drive customers to your business. Here are a few ways to reinvent your business if you find that the glitter has faded.
Many times, businesses talk about developing a detailed and fully fleshed out content strategy, but the truth of the matter is, it can be a time-consuming process. And then you have the other half that think that producing a certain number of articles per week or month is going to really help move the needle and drive more traffic. But what's the point of pushing content out consistently if it holds no value? There's a way to develop a content plan in one hour believe it or not. This is great for mid-size and smaller businesses that just don't have the resources or time to create an elaborate plan.