Welcome to the New Target weekly roundup of industry headlines where we share with you all the latest news that has piqued our interest. From statistics and new technology to NFTs and CCPA, this week we share a variety of topics along with a book that tries to answer the question everyone wants the answer to. So read up and get up to speed on the latest marketing trends, tech and regulations currently stirring the pot.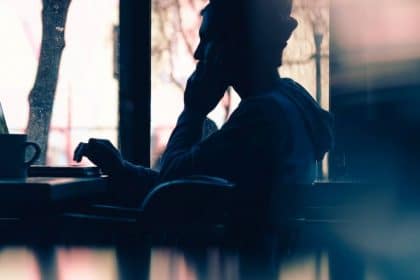 As marketers, we rely a lot on data to make strategic decisions. Data is a key component and provides an inside look into the trends that are going on and common consumer behaviors. This first read will be a gold mine in regard to staying on top of the latest marketing trends to help drive some of those tougher decisions where you may not have the full view of the marketing landscape. Keep your finger on the pulse and get the latest marketing statistics that every marketer should know.
A couple of weeks ago we shared an article on NFTs and how we can expect to see more agencies pop up that will focus mainly on NFT campaigns. Today, we share this article to show you some examples on how brands are utilizing NFTs to help raise funds, bridge the gap between digital and the physical world, and experiment with customer experience. There are various ways to use NFTs within marketing campaigns and it seems to be something that may stick around for a while longer.
Martech tools help us make those connections with our audiences, and making sure we have the right tools that can speak to each other is important. The tricky part is the growing number of tools to choose from. With the pandemic resurging, martech tools are in demand as businesses are transforming toward digital. This article can help you answer some questions that will help streamline and maximize your procurement process.
With the latest CCPA privacy law for California, we can expect to see more states roll out their own versions on consumer privacy, which requires website owners to make some slight modifications to their website. But, there still seems to be confusion around what exactly needs to be done in order to be compliant. So far, we've seen pop-ups on websites that ask if we want to opt out of being tracked online, but it seems like even that isn't enough to be compliant with privacy laws. Read more about CCPA and how companies need to be more specific with the opt-out options presented to users.
One of the most common SEO questions we hear is, "How do I get my website to show up on the top of page 1 of Google?" The problem is, most people expect a simple answer and a solution that is going to give them the results they want in a day or so. But, that isn't the case when it comes to SEO. Sure there are various techniques that can be applied to help you rank higher, but it's deeper than that. First, it's important to understand how search works and how search intent is a huge factor when looking at which keywords to insert into your content. This book serves as a starting guide to understanding these things and how to get your website to start ranking higher in Google search. This is a good start for anyone new to SEO.