Welcome to the New Target weekly roundup of industry headlines where we share with you all the latest news that has piqued our interest. From nostalgia to website and app usability, we have a few articles to shed some light on marketing today, what we can expect to change, and how the past will always be a relevant marketing tool. We also highlight a book to help you get inspired in the workplace and show how that inspiration can catch on like wildfire.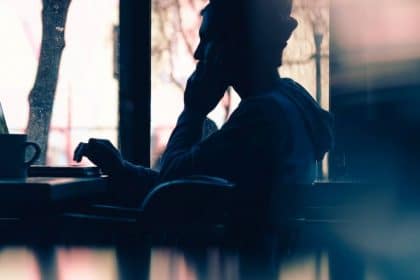 Nostalgia will forever make everyone feel good. It reminds us of simpler times, warm feelings, and emotions that are irreplaceable. Those feelings are strong and at times are used to relate a product to your life. In fact, people are more likely to remember a story over a fact and that's because when we hear stories, we as humans try to find a way to connect those stories to our own life experiences. That connection is what sells, not necessarily the product itself. See how other brands have used nostalgia as an effective marketing tool.
The power of marketing has been an essential piece of many businesses, especially ones that never had an online presence prior to these last two years. And, as the focus on digital has drastically increased, so does the pressure to prove marketing's ROI. It's definitely time for marketers to step up and set SMART goals and prove their worth. By setting clear goals and effectively utilizing data, you may be able to bring in new users.
UI and UX design has been on the radar for the last few years as marketers have been putting more focus into those concepts. This is because when it comes down to the ultimate goal for SEO, it's all about providing the user with the best online experience. UI and UX design play a role in that sense. But as everything is always changing, so do design trends. In the post-pandemic world, we can also expect to see new trends emerging and in this article you'll get some of those that will have an impact on UI and UX design.
There are over a million apps available on the iOS store, and we use apps everyday to help us manage different parts of our lives. From health to shopping, and more, we are connected to our phone and dependent on it and on apps that help us manage our personal and professional lives. The hard part of launching a new app is getting people to try it. If you want people to use your app, it comes down to one thing really and it's usability. But there are several elements that fall into usability like ease of use, intuitiveness, or convenience. Get some additional tips here to see what other things you can try to get some additional feedback for your app.
If you're familiar with the Golden Circle model by Simon Sinek, then you'll want to get your hands on this book. In his book, Start With Why, he helped inspire people at work which, in turn, helps those people inspire others. It all boils down to answering the question "Why?" In Find Your Why, he shows us how to apply those insights learned from the previous book. You can think of it as an instruction book with exercises and a step-by-step breakdown to help you find and home in on your "why."