Welcome to the New Target weekly roundup of industry headlines where we share with you all the latest news that has piqued our interest. We're talking about websites and visibility this week with articles on design, SEO, and storytelling. Growing your visibility online will require more than just a bi-yearly website refresh. It requires ongoing updates as trends and algorithms change on a regular basis. So, from a design and branding standpoint to an SEO and storying telling aspect, you have the high-level resources from start to finish to really think about where your website currently stands in today's digital ecosystem.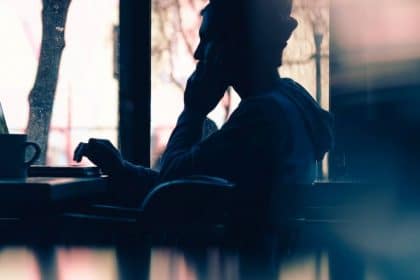 There are differences between UX and product design processes, but they are also similar and have overlapping steps throughout the design process. Ultimately, when designing a product, it is important to think about the user experience as well as the product itself. These two processes should be intertwined in the design process in order to provide users with a product that is going to be functional, intuitive, and easy to use. Take a dive into the differences and similarities between these design processes and how they work together to provide great experiences.
Ranking for your own brand terms isn't as difficult as ranking for other interior website pages, like your solution pages for example. And you definitely want your service pages to rank well when users are looking for specific services. There are many different factors that are considered ranking signals for Google, but there are some that will make more impact than others. In this article, you'll learn about some of the service page must-haves in order to help increase the visibility in organic search for your service pages.
More nonprofits are starting to take a step back to think about their branding and how they represent their organization and mission, which is great! It means they are realizing that branding does matter and it provides a solid base to build off of. A nonprofit's branding is more than just a logo and a website. It should help organizations create a brand identity that can be used both on and offline, at every touchpoint. This cohesiveness can help build trust and increase awareness among potential donors. Check out these branding tips for nonprofits and put them into practice.
When thinking about "digital marketing," many think it's one general technique used to help organizations market their businesses online. But, digital marketing is a lot more than that. In fact, there are several components to digital marketing that can be used together to build an overall marketing strategy. From content marketing to paid advertising, this article breaks down the most popular types of digital marketing and how they can be used to help boost your business online.
Why does it seem more difficult to communicate through storytelling during the weekday than it does during the weekend? We tend to tell great stories when we're casually conversing with friends over coffee. When something is being presented at work, like a 100-slide PowerPoint presentation, it can be challenging to keep your client's attention span if there is no story there to help them connect the dots. This book will show you how to translate your weekend storytelling skills into your workplace for better presenting skills and storytelling techniques.