Welcome to the New Target weekly roundup of industry headlines where we share with you all the latest news that has piqued our interest. This week, we have a mix of everything from SEO to DevOps and a couple of guides to help you put some best practices into place. We also have a good read about the history of philanthropy and what philanthropy is like in today's era. Whether you need a little bit of insight or a full resource to help you transform your business, we have the headlines to help you get there.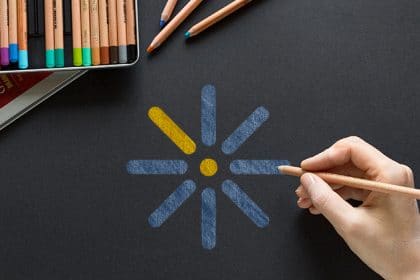 Customer personas are more than just a profile of who your customers are. They've been around for decades but it never seemed like people actually utilized them to their fullest potential. User personas can help guide your website messaging, guide your PPC ad copy, give you insights into what content users are engaging with, and more. Personas help paint the picture of how users got to your website and the motivations behind that. With those deeper insights that you're able to pull into personas, they can help transform multiple areas of your brand on and offline. This article contains some best practices on creating user personas and how to use them to transform your marketing efforts.
Having a DevOps team or process is a great way to turnaround projects in a fairly quick manner. DevOps is implemented through collaboration, automation, integration, continuous delivery, testing, and supervising. More traditional methods were causing delays and so DevOps was introduced as a way to effectively deliver software updates, bug fixes, and features. So maybe transforming your development department toward a DevOps culture is a good way to deliver more projects efficiently. Here, you'll find out about all the benefits of having a DevOps team. Use them to evaluate whether it's right for your business.
People tend to think that only enterprise-level brands are able to get good press, but that's not necessarily true. With the right press out there about your business, you can build trust among potential customers, drive additional sales, and increase brand authority and credibility. It could be the boost you needed to really get your business off the ground. One thing to keep in mind is that the press will cover a good story. Without a good story it can get difficult to sell something, so if you're looking to get your name out there, you need to make sure you have a story that is authentic and connects with people. Consider this your guide to elevating your brand through press.
Cherry blossoms are a sight to see and people from all over the country fly to Washington D.C. every year to get a good look at the marvelous pink flowers of the cherry blossom tree. But with the coronavirus pandemic still looming, the cherry blossom festival will look a little bit different this year. From virtual events to some socially distanced in-person events, find out how and where to see this botanic beauty in the D.C. area.
If you enjoy history and learning about how things came to be, then this may be a good read for you. Philanthropy outlines well-known philanthropists throughout history from the ancient Greeks to the modern day celebrity activist. While not every philanthropist had genuine motivations, it's very interesting to learn about what exactly motivates each historical philanthropist and what they were able to achieve. As we reached the modern era, it seemed as though some key philanthropic element was lost. This book takes you on that journey to discover what that element is and how to retrieve it back into the modern era.