Welcome to the New Target weekly roundup of industry headlines where we share with you all the latest news that has piqued our interest. Today, we'll share a lot about SEO and different ways to gain more organic visibility to drive more traffic to your website. Alongside that, we also share an article on data mapping and a book on web usability. So, you can see all these link correlate with one another and together they can really help you get a better look at the strategies and tactics you're implementing for your business.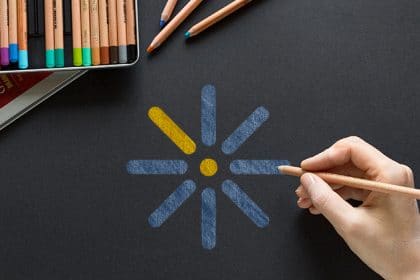 No one said content marketing was going to be easy. It requires time to do keyword research and create content that is going to resonate with your audience and also provide value. The great thing about content is that there are many ways you can deliver content that's going to help drive sales. This article goes into those ways to help you create content that is going to move the needle. See how other businesses are approaching their content marketing strategy.
Speaking of content, it can do a lot for your business like drive more traffic to your website, help you gain more visibility, provide an SEO boost with the right keywords, and is a natural way to drive organic link building. And, we know with more credible backlinks, you have an opportunity to rank higher and increase brand authority. But, if you want to gain some links out of your content, you need to write about topics that are timely, relevant, and original; basically newsworthy content. Learn how to do just that with this walkthrough of how natural link building works and some best practices to follow when creating content.
Looking to get some additional visibility? For a while we've heard people talking about Google's Discover, but never really got a full grasp of how or if people are using the Google app vs. Safari, for example. Either way, it seems like more people are gravitating a bit more toward Google's app and engaging with Discover content as well as Google News and Top Stories. Essentially, people get recommended content based on previous browsing history for more relevant results. Now, Google uses slightly different ranking guidelines for these features. So, if you're looking to gain some extra traffic, this guide will tell you exactly how to rank for top stories, Discover, and Google news.
Why is data mapping important? Well, you can say it's a core part of any data integration or migration project. A data mapping strategy can help relieve confusion and errors. Data is important and making sure you know where it resides and flows through the pipeline correctly is key. Many businesses are collecting personal information and may not realize the risks that they can be exposed to. This article shines a line at data mapping and its importance when it comes to any projects, GDPR, and information collection.
Anyone working in web design and web development knows Steve Krug as the "usability guru." First published in 2000, this book has been updated a couple of times to provide readers with more updated examples and a new chapter on mobile usability. As a witty character himself, this book is easy to read and is a great technical book for people working on UX and UI for websites. Not necessarily a guide for writing code, this books reads more like a guide to making sure websites and applications are easy to use and intuitive for the end-user. So, if you're looking for some tips or a little help navigating website usability, this is the book for you this weekend.