Welcome to the New Target weekly roundup of industry headlines where we share with you all the latest news that has piqued our interest. This week, we provide a bit more information on the Facebook/Apple situation and how to adjust along with some SEO articles and a book to help you shift your perspective on marketing and the potential it has to do good.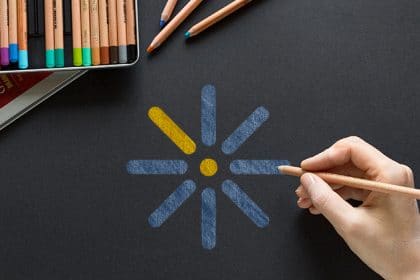 Still not sure how the iOS update will affect your Facebook ads? When it comes down to it, remarketing will be affected as users opt out of Facebook tracking. We may not be getting the full picture of the customer journey, which makes it a bit more difficult to optimize campaigns. But, this is the new reality of it and this article has tips on what you should be thinking about and what to expect. One thing you shouldn't be surprised with is the ever-changing Facebook platform. This just means we need to adjust a bit once again.
There are different methods when generating content for your website. The skyscraper technique which is a very popular method used to create content, but in this article, it touches on the inverted pyramid, which is supposed to help writers create content that is readable, scannable, and SEO-friendly. This technique may be especially helpful for long-form content and keeping your readers engaged. See how this technique, commonly used by journalists, can help you write your content in a structured way and how it can help improve SEO.
We all know link building takes time and commitment and is also one of the least liked SEO tactics to work on. But, links are an essential piece to help with organic rankings. This article (that you may have to open in incognito mode) provides you with a list of dos and don'ts when it comes accumulating high-quality links to your website. It's a great place to start if you're thinking about link building and how to approach it.
We're getting closer to things fully opening back up and marketers are looking forward to in-person conferences, but we're not there yet, so virtual events will stick around for a while longer. On one side, virtual events are either free or less expensive than in person events, and you don't have to expense a hotel room either. But, on the other hand, you don't get the same networking opportunities and connection you get from being there in-person. What we can expect is to see smaller capacities at these events. Maybe we'll see you at an event near you in the near future!
WARNING: After reading this book, you may fall in love with marketing all over again or for the first time. More than a book about marketing, this short weekend read is perfect for giving you a fresh perspective on what marketing should aim to be instead of always pushing promotions and in-your-face ads. What if we used marketing for good and to inspire and help people solve their problems? It makes us think how different marketing could be instead of just a money grab. This is a book you'll want to keep on your shelf as a reminder.