Welcome to the New Target weekly roundup of industry headlines where we share with you all the latest news that has piqued our interest. This week, we're talking about more technical solutions for your website and advertising dilemmas. With new updates rolling out with Google and social platforms we figured it's be best to share information to help you prepare for upcoming changes. So buckle up for some UX, SEO, PPC, and design talk along with a book about how to do agile the right way.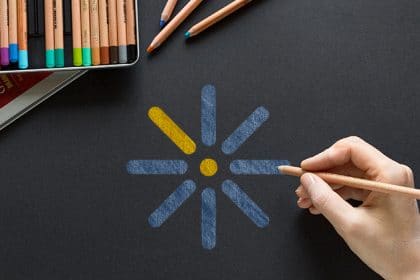 There are many steps and tools that are part of a full website audit that can be very time consuming. But there are ways to efficiently audit a website from head to toe. Get an understanding of how to prepare yourself and your team for an audit that will help you make some informed decisions based on real data. And, always remember to track your progress over time by continuously analyzing your data and SEO rankings and by making tweaks along the way. With Core Web Vitals rolling out soon, there's no better time for a site audit.
The Apple and Facebook debacle continues to heat up with the social platform using scare tactics to get people to opt into user tracking. While there are opinions on both sides, some seem to be contradictory to previous statements. Either way, this is going to affect advertisers and the data they're able to get. From optimizations and targeting to measurement and reporting, there may be some additional things you'll have to do on your side to make sure you're set up to track your most important metrics.
As third-party cookies are rolled out, it's going to be more difficult to track users across the web and get information about their interests. This is why some marketers feel that content will turn into the "new cookie." Marketers will be able to use content to build a story and figure out user intent by piecing together those moments. Knowing what content is resonating with users can help us provide better content and a better user experience.
Understanding your customers is a basic component of providing them with a good user experience. Research helps guide our decisions and is really the backbone of identifying informed UX design decisions. This article lays out four different ways you can gain additional information on your users and how to use that information toward designing a better user experience on your website.
Effective processes and workflows are important for business growth and success. Agile is something that has risen to fame, but are you implementing it correctly? And with anything that rises to fame, myths and rumors follow which also applies to agile. This book helps disprove those myths and common misconceptions people have about agile. It paints the picture of how agile can be powerful, improve innovation, and helps make people's jobs a bit more rewarding. But in order to get agile to work for you, you first need to understand it and how to implement it the right way.