Welcome to the New Target weekly roundup of industry headlines where we share with you all the latest news that has piqued our interest. Ahh the wonder of digital marketing. There are so many different avenues now, and we are constantly advertising to our customers to the point where we are just programmed to ignore banner ads. The truth of the matter is, we need to adjust and update our marketing strategies to reach audiences in a way that doesn't bombard their online experience. From SEO and content marketing to digital advertising and user-generated content, we're focusing solely on digital marketing today.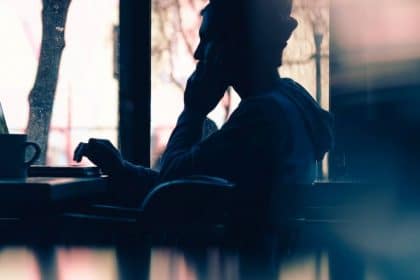 Having a content marketing strategy is essential, but you also need a team with specific goals and duties. As with any other plan, you need your key players to have a specific role in order to maximize effectiveness and production. Sure, someone can write a blog post and edit it themselves, but having a fresh pair of eyes review your work can save you from spelling and grammar errors. This article outlines each essential role for processes within the content creation process.
As we've learned, things can quickly go out of style and others can quickly go viral which is why it's important to stay on top of what's in and what's not when it comes to digital marketing. Obviously, platforms like TikTok have been growing in popularity, but other avenues are also gaining traction. It may be time to re-think where you're putting your ad dollars. At the current stage of digital transformation for many companies, it's important to think about how you're going to deliver relevant messaging to your customers in real time.
No detail is too small, which in this case means you shouldn't ignore certain mediums online just because you have a certain perception of them or think that they don't matter. Social media is a great example of that and so is creating valuable content. These are things that many CEOs sweep under the rug because they may not have the right resources or it's just not a priority. You can say the same about companies that aren't utilizing user-generated content. Your users are your biggest marketers; they've used your products or services firsthand, so they speak from experience. Here are some reasons why you should be leveraging content created by your users.
So, you're trying to rank higher in search results and decide to try and gain some more backlinks. But the problem is, there's no way you're going to have as many backlinks as a huge conglomerate like Amazon, for example. So how do you even compete in a space where there are many big whales in a sea of small fish? Well, where there is a will, there is a way! See how your small business can hold their own in the SERPs.
Speaking of Amazon, ever wonder how companies recommend products or services based on items you've looked at online? It's fascinating and very effective for some. If anything, it makes us spend more money or time, which is exactly the point. In this book, Michael Schrage explains how these recommendation engines work, the origin of how they started, and how it's impacted the way we navigate the web.