Welcome to the New Target weekly roundup of industry headlines where we share with you all the latest news that has piqued our interest. Digital marketing and UX are the themes of this week's article roundup. We are an exhibiting sponsor at the Nonprofit Innovation & Optimization Summit (NIO) in Austin, Texas from September 21 – 23, so it only makes sense to start this off with an article about marketing techniques for Giving Tuesday this year.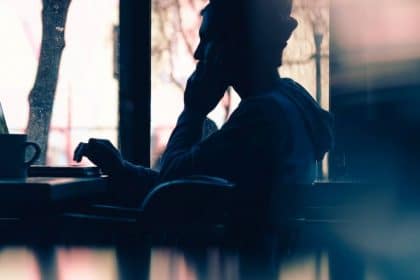 Giving Tuesday is a busy day for nonprofits as it invites a lot of online traffic, and it's a chance for nonprofits to meet their year-end goals. But putting out the same efforts every year may not always be the best approach especially with everything in our lives changing recently. Maybe you're looking to expand your program or refresh it. Recurring giving programs are a great area to focus on as those users are more likely to give than new users who are donating for the first time.
With many physical stores creating websites and generating an online presence, it's only natural to want to expand your business and start selling beyond the local market. But it's smart not to try and reach people nationally too quickly. Don't ignore your local market as those customers are the ones who supported you from the start. They are your neighbors and friends, and they give you the opportunity to start your brand recognition from the ground up. When entering a national market, it's best to have your bases covered and have some recognition in order to build off of.
When looking to optimize for keywords, a good approach is to look at queries by topic or category and then break it down into your most valuable terms. When thinking about branded vs. non branded keywords, there is a distinction between them and ways you should handle them when looking to optimize. Just as you segment your users for more relevant targeting, you should also be segmenting your keywords. Learn more about how to approach branded vs. non branded keywords.
We've all heard of phrases like, "It's as easy as a push of a button" or something along those lines. There's something about pushing physical buttons that people can't get over. It seems to satisfy the need for physical touch, as well as getting a response from it as soon as you push the button. This effect or feeling is difficult to replicate digitally through touchscreens. It seems like buttons are old school, but they are still very much preferred to digital ones. As technology evolves maybe developers and engineers will figure out a way to give us that same instant gratification from pushing a physical button.
Have some out-of-the-box business ideas you've been wanting to try but haven't done so yet? Well, then maybe this book can help you flip your mindset and strategize your approach in a way that can make even the most crazy ideas come to life. This book holds valuable knowledge around five core principles to help you master the art of business strategy.
One final note: If you're going to the NIO Summit, we'd love to see you, so stop by our booth and say hi to our team!