Pushing that button just as you're ready to launch your WordPress website is exhilarating! You've accomplished a big feat and having a website for your business will only benefit you. So what happens after your website is live on the internet? Websites require continuous maintenance and optimization, and it's important to continue testing to improve your website even more and make it a great experience for your visitors. But, what if you're not the most technically savvy person and don't know much about coding? Well, as a lot of developers like to say, "We have a WordPress plugin for that!" So what exactly is a plugin and how does it make your website better?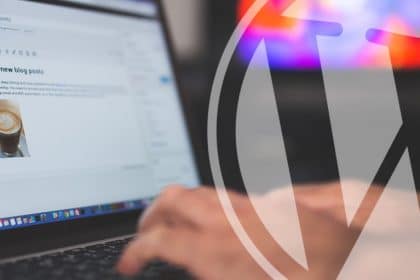 Facts
A plugin is a software component that adds a feature to your WordPress CMS. You can think of a plugin as a tool that allows you to add specific features and/or functionalities to your website that you couldn't necessarily do on your own. It essentially allows you to customize your website without having to code.
The great thing about plugins is that there are many free ones available to the public on the WordPress Plugins directory. Aside from those that are free, there are also a variety of premium or paid options. You may be wondering why you would pay for a premium plugin when you can just get the free one. Well, when using more than one plugin on your website (which you will), sometimes there can be compatibility issues.
The benefit of paying for a premium plugin is that you get access to support if you run into issues, which can save you a lot of time and frustration. Paid plugins usually have active developers who work on maintaining and updating the plugins to make sure they are compatible with the latest version of WordPress.
If you really want to take your WordPress website to the next level then you're next option is to use a custom-built plugin, that can be built for you by a company like New Target. Custom plugins are a great option if you're looking to do something very specific on your website that cannot be accomplished by a pre-built plugin.
So how much do premium and custom-built plugins actually cost? That depends on what you're trying to accomplish. Depending on the complexity of the plugin, custom-built ones can range anywhere from a few hundred to a few thousand dollars. Premium plugins are usually billed monthly or yearly and can range from $5 a month to about $100 a year at most.
Misconceptions
There is a common misconception that building a WordPress site is free because it's open source. The fact is, open source software allows users to set it up, edit it, and add to it for free, but they have to pay to buy things like plugins and then pay to maintain the plugin. So what do we mean when we say something is open source? Open source refers to the source code that is available to the community where anyone can contribute, make improvements and modifications to make it better.
The WordPress software is available for you to download and use for free. The things that will cost you some money include:
– Web Hosting: You can get relatively cheap, but beware as many times, you get what you pay for.
– Domain Name: This is a yearly fee which is usually pretty affordable depending on the name you choose.
– Plugins: You can use premium plugins, but if there's a free plugin that can achieve what you're looking to do then that's a way to save some cash.
Themes: Just like plugins, there are premium themes, but also many free options for you to use.
Customizations
When it comes to customizing your website New Target can take an existing plugin and expand it with features the user needs or fully customize the plugin. Both of these options are good because the modifications that are made to the plugins actually make it more secure as free and premium plugins aren't necessarily secure.
When looking at plugins, there's obviously some that are very well-known and heavily used, which we know are safe, but sometimes you can come across lesser-known plugins that can cause security breaches. Some of the warning signs to look out for include:
– Not updated recently
– Not compatible with the latest version of WordPress
– Bad ratings and reviews
– Suspicious coding
– Low download count
These are just some of the things to look out for when shopping for new plugins. But that's why having a custom-built plugin that does exactly what you need it to can be so much more of a safer approach when it comes to security issues.
Agencies like New Target are a great option when looking for custom builds. You know you're going to get exactly what you need, and you have a team that can maintain that plugin by making sure it's up to date and takes care of any issues that may arise. Here at New Target, we work with a variety of different clients that range from large to small, government to e-commerce who chose us to help them take their websites a step above their competitors with customized builds.
WordPress for Enterprise
There are a lot of plugins for small organization websites, but for medium-to-large organization websites, there aren't as many plugins available. This is because WordPress has recently become a go-to choice for more complex, highly integrated projects beyond marketing and blog sites. Many companies are using WordPress as a full CMS and not just for blogging.
One of the great things about WordPress is that it's scalable, affordable, and flexible. They have made it a simple solution that can handle almost anything when configured correctly by a developer. Their REST API enables businesses to use WordPress in new and creative ways. It can be used to create plugins to do whatever you want them to do and makes a developer's job a bit more intuitive.
Due to WordPress's simple usability, it's a great platform for organizations of all sizes, large and small, to power their websites with. With 20 years of web design and development experience, New Target can help your organization build your brand, communicate your message, and produce the results you are striving for. If you're looking for a team to help you build, customize, maintain, and optimize your website, then we can assure you, you won't want to look anywhere else. Contact our WordPress team to chat about your upcoming project!