Knowing what your customers are really thinking is essential to your website's success. Analyzing your audience and determining their online behaviors and priorities can prove to be highly beneficial to your website's design. Below are some ways to use behavioral science to understand what your audience is really thinking to improve your website's user experience.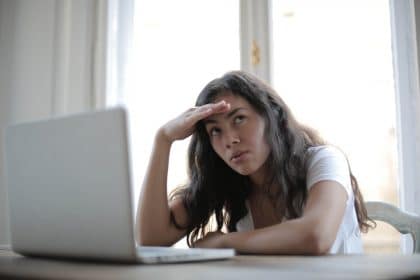 UNDERSTANDING YOUR AUDIENCE
Obviously, understanding your audience is crucial and goes beyond surface-level questions for determining your target audience. You need to use your knowledge of human behavior to conduct a test that really digs deep into a user's mind.
Unconscious Perception
It's time to move away from conscious questioning and lean toward unconscious responses to identify the honest opinions that are influencing customer decisions. Implicit response testing is a process to do this. It works by measuring the accuracy and speed of binary choices that have to be made quickly. This process allows you to understand how strongly a customer implicitly feels about something like a brand, packaging, product, etc.
Comparative Linguistic Analysis
Accessing data-driven insights is made possible through comparative linguistic analysis. Deep language comparisons reveal all the different ways audiences are talking about a topic your brand is interested in. Audience listening tools, such as social listening software, allow you to compare what type of chatter is going on around a specific topic or brand. These insights make it possible for you to communicate and adjust to the desires of your audience authentically and provide them with relevant content.
ONLINE BEHAVIORAL ANALYSIS
Website Audits
For the past 25 years, New Target has worked with multiple government agencies, nonprofits, and commercial businesses to audit and evaluate website strategies and properties to understand and engage audiences. For example, eye-tracking and facial coding data allow us to evaluate how a user's eye flows naturally across a page to help us understand the flow of your website's architecture as well as a user's genuine, unconscious behavior while navigating your website. For one of our health and wellness clients, we reviewed their anonymized customer behavioral data to enable a new website information architecture aligned with the audience's needs and the organization's sales goals. We then designed systems around that data!
Understanding your audience is more important now than ever. As a website designer, you need to understand your customers' genuine reactions and priorities when navigating through your website. At New Target, we provide an excellent strategy service. Parts of our strategy service are specifically designed with your unique audience in mind. We can help you develop a strategy to accomplish your online goals and satisfy your target audience. We do this through:
Market Research
Survey Development
Usability Testing
Technology Audits
SEO Audits
Messaging & Writing
Stakeholder Interviews
Choice Architecture
Contact us today to get started on an effective website design strategy!