Do you want more people to see your marketing emails? Obviously! If you want your emails to be noticed, send them when most people check their inboxes. The timing of your message can have a significant impact on the open and click-through rates of your emails.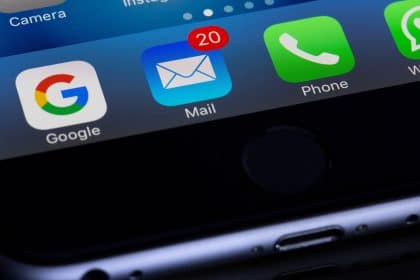 So what is the best time for you to send an email?
According to marketing data, the best days to send emails are Tuesdays and Thursdays, and here are some of the top times to consider.
8:00 a.m. captures those who check emails first thing in the morning
1:00 p.m. is during/after a lunch break
4:00 p.m. captures those who need a little break to get them through the rest of the workday
6:00 p.m. is during/after an evening commute
These are all popular times, but generally, the highest click-to-open rates are 10:00 a.m. (21%), 1:00 p.m. (22%), and spike again near 6:00 p.m. This is because these times are when most people begin and end their day and have time to check their emails (i.e., during a lunch break).
However, it's essential to consider that every brand is different and has customers with different habits. Your ideal sending time could differ completely from other businesses; this shouldn't concern you as long as you recognize the differences and take steps to understand your audience and what works for them.
How to Find YOUR Ideal Email Time
The "lunch break" and "evening commute" are the optimal times we discussed earlier to send emails.
But what if your target audience doesn't have these same transition times in their daily schedule? For example, a target market that is full of new parents may not relate to those "optimal" commuting or lunch break sending times. Studying your audience and trying and testing are critical steps to determining the ideal email time for your target audience.
Study Your Audience
Understanding your audience is key to finding out what email times will be the most successful. Ask yourself some of these questions to get a good understanding of your audience.
What is your subscribers' relationship to you?
Why did they sign up for your email list?
What is their occupation?
What is a typical day in their life like?
What is the content of your emails?
Those are just a few examples of questions to ask yourself, don't be afraid to ask yourself more, specifically tailored to your business and audience. Knowing your audience will help you get an idea of when they are most likely to engage with your content and brand. It can also help you personalize your messages and content to build a stronger relationship with them.
Trying and Testing
You're not going to know what time works best for you until you do some testing. But, thanks to email marketing services, you won't have to sit at your computer to try out all the different times of the day. Using email marketing software, you can plan when you want emails to be sent and then check statistics to discover which emails had the most open and click rates.
How to Measure Performance of Your Email
There's a lot of data regarding the best time to send an email with some conflicting results. One reason for this is that the optimal email time relies on your audience and, more crucially, how you measure success. For example, the ideal time for people to open your emails may differ from the optimum moment for them to take action in those emails. So let's look at the most important email metrics to pay attention to.
– Click-through Rate (CTR): The number of people who open a link or image in an email is referred to as the click-through rate. Because some individuals will open your email but then abandon it without engaging with it further, this number will always be lower than the overall number of emails opened.
– Click-to-Open Rate (CTOR): The click-to-open rate is calculated by comparing the number of people who opened your email and the number of people who clicked on any links. This measure helps you in determining which material in your emails is valuable to your recipients. CTOR is calculated by dividing CTR by the open rate and multiplying by 100%.
– Open Rate: The open rate is the percentage of your subscribers that opened your email campaign. Short, effective subject lines tend to result in higher open rates.
People are receiving tons of promotional emails each day, and it's becoming increasingly more difficult for brands to make theirs stand out. Sending your emails at the right time can make all the difference in whether your subscriber clicks on them. Don't let your emails get lost in cluttered inboxes and take the time to study your audience and test different times to find the ideal email time for your business.