A content management system (CMS) is an application that is used to manage website content, allowing multiple contributors to create, edit, and publish.
Content in a CMS is typically stored in a database and displayed in a presentation layer based on a set of templates.
Content creation (allows users to easily create and format content).
Content storage (stores content in one place, in a consistent fashion).
Workflow management (assigns privileges and responsibilities based on roles such as authors, editors, and admins).
Publishing (organizes and pushes content live).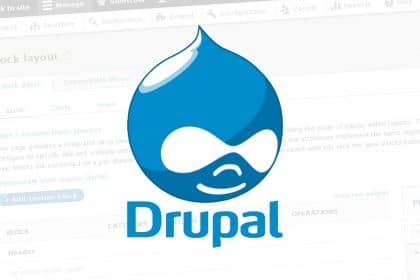 Benefits of a Content Management System
One major advantage of a CMS is its collaborative nature. Multiple users can log on and contribute, schedule, or edit content to be published. Because the interface is usually browser-based, a CMS can be accessed from anywhere by any number of users.
The second major advantage of a CMS is that it allows non-technical people who don't know programming languages to easily create and manage their own website content. The WYSIWYG (What You See Is What You Get) editor of a typical content management platform allows users to enter text and upload images without needing to know any HTML or CSS.
When a company uses a CMS to publish its pages, it reduces its reliance on front-end engineers to make changes to the website, making it quicker and easier to publish new content.
What to Look for in a CMS
Before choosing a content management system, it's beneficial to evaluate your company's information management practices and overall business goals with respect to the publishing of content.
You will need to begin by making a list of the business problems you are trying to solve as well as any specific requirements you may have. This will help you choose the right content management system—the one that supports your business requirements—rather than the most popular or well-liked.
CMSs come in all shapes and sizes, each with its own set of features and benefits. Some are ideally suited for blogging; others may be tailored to ecommerce websites with features for pricing and accounting functionality. Specifics will vary based on your company's needs and resources.
Drupal as Your CMS
Drupal offers fast, simple editing with flexible layouts, media management, revision tracking, and content moderation and workflows.
While Drupal is intentionally lean out of the box, it has thousands of open source add-ons to enable the creation of very powerful solutions.
Drupal is an open source enterprise solution that offers superior performance for high traffic websites. It's more agile too—the community isn't beholden to a big organization to respond to its concerns.
Most of all, Drupal is a CMS that's ready for large organizations with complex requirements. So, it can grow with you. And because it's API-based, it has the flexibility to power apps, IoT devices, and other bespoke digital products, all from the same foundation.
Drupal gives you a base framework that you can build from, so you're not having to reinvent the wheel each time. That gives you a huge advantage in time, flexibility, and functionality.
What Sets Drupal Apart
One of Drupal's greatest strengths lies in its extensibility. While Drupal does provide a wide range of capabilities in a default implementation, its API and module-driven architecture enables PHP developers to implement new functionality to serve their custom needs. In fact, there are a large number of "contrib" modules available for download from Drupal that can be quickly implemented to provide new features to a website. These modules are typically built around code that was developed to meet one developer's need and was then expanded to be maintained by the collective open source community.
One of Drupal's most attractive characteristics is the fact that, as an open source project, there is no acquisition cost for the software. It's downloadable, for free, from Drupal.org, along with thousands of contrib modules.
Choose Drupal for Speed
A fast website is essential for maximizing conversions and user experience. Users are not willing to wait for websites to load, and a slow website could lead your customers to go elsewhere.
One of the benefits of Drupal is its core caching functionality, which speeds up the website with minimal configuration needed. Drupal's flexible nature also allows us to easily configure other page speed measures, such as lazy loading, WebP images, CDN integration, and server scaling.
Choose Drupal for Security
Security is arguably the most important factor for a website, especially when sensitive data is stored. It can have disastrous effects for your brand if that data gets into the wrong hands.
Drupal has a dedicated security team comprised of experts ready to review and fix any security issues promptly. Security updates are released on a regular basis, helping to ensure all websites are protected from attacks.
Choose Drupal for SEO
Drupal is fast. This is becoming increasingly important for SEO as Google gives priority to faster websites in the rankings. Drupal can also be extended to provide AMP functionality. AMP versions of pages are created automatically by the Drupal system, requiring minimal maintenance for maximum gain.
Drupal also assists with creating configurable XML sitemaps, automatically updated by the system when new content is added. This means Google will always be able to find and crawl your pages effectively.