It seems like everything is on Amazon, so why isn't your CPG (consumer packaged goods) company? CPG brands have depended on traditional brick-and-mortar stores to get their products noticed; however, with food and beverage being the fastest-growing category on Amazon, CPG companies need to develop an Amazon marketing strategy to stay relevant and continue their success. In addition, consumers are increasingly starting their purchase journey for CPGs online. Even if they end up buying it in stores, two-thirds of consumers will take to Amazon to look at prices, reviews, etc. Hence, a strong Amazon presence for your CPG brand is vital to keep up with your competitors. If you're still skeptical about using Amazon as your next sales tool for your CPG brand, take a look at these reasons why Amazon is essential to CPG advertising.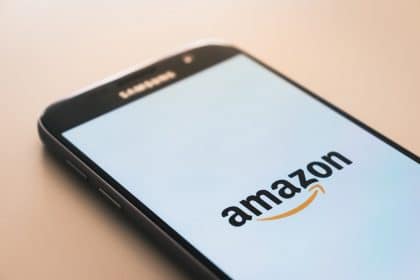 TOP PRODUCT SEARCH DESTINATION
Amazon is a top search engine as well as a channel for product and brand discovery. If we had a dollar for every time someone has said, "I'll look on Amazon" when talking about a product they want or need, well, we wouldn't be writing these blog posts. According to a survey conducted by Survata, 49% of consumers go to Amazon first when searching for products. If your CPG brand isn't on Amazon, you're excluding yourself from tons of potential customers during their first step of product discovery and hurting your brand awareness.
Amazon is also one of the fastest-growing advertising platforms. In 2020, Amazon's ad revenue in the U.S. was over $15 billion, and by 2023 is expected to generate over $30 billion in ad revenue. Those large numbers prove that Amazon is an excellent platform for advertising your CPGs and will only continue to grow.
Amazon FBA (fulfillment by Amazon) is one of the best features to save time do less work without compromising your profits. With FBA, Amazon takes all of the responsibility for your product packaging and delivery. Amazon's customer service will handle any delivery issue, so your work is done once the product is sold online—so easy! FBA also allows your product to become Prime eligible which is a huge attraction for customers. FBA gives sellers a 30-50% increase in sales, so definitely take advantage of what it has to offer!
COMPETE WITH NATIONAL BRANDS
AmazonFresh, Amazon's online grocery delivery platform, now allows CPG brands to have sponsored ads in search results. This is exciting news since almost half of consumers do not go beyond the second page of search results. This feature is especially important for smaller brands that struggle to compete for shelf space against big competitors; new and unique products have an opportunity to compete for digital shelf space and develop a more extensive consumer base and get their product discovered.
BASIC AMAZON CONTENT STRATEGY
Now that you know why your CPG brand needs an Amazon marketing strategy, let's talk about some important basics for an Amazon content strategy.
Good Product Title
Your product title is vital to the discovery of your product. The title is the first place Amazon checks for relevant terms when deciding whether to deliver your product in a search result or not. You can only use limited characters, so it is essential to take time and choose a name title that will get you discovered.
Bullet Points
Bullet points provide a great opportunity for giving a good overview of your product. Highlighting key benefits and uses of your product and incorporating information that your customers may question about your product is key to effective bullet points. Also, be sure to include relevant search terms to allow consumers to find your product faster.
Images
When browsing Amazon, consumers can't touch the product, so they rely on images to help them get an idea about things like shape, size, ingredients, materials, etc. Therefore, your Amazon listing should include accurate and clear pictures of your product and packaging. It is also vital to include lifestyle images to show how the product is used and potentially evoke an emotional response to persuade consumers.
Enhanced Content
The opportunity to include enhanced content is key to keeping consumers engaged and educating them with more information about the product and your brand. Including photos, videos, links to other products, brand stories, etc., keeps consumers focused on your brand, so they are less likely to search out a competitor's product.
At New Target, we are Amazon advertising specialists and can help launch your CPG brand on Amazon to grow your sales and brand exposure. So, contact us to get started and grow your CPG brand!