Regardless of the industry, a company's internet presence can have a significant impact on its success. But, unfortunately, some businesses still don't recognize that most of their clients will check their website before making a purchase in this day and age.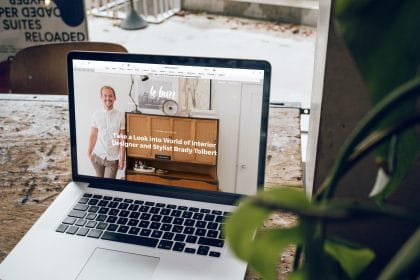 A great internet presence, particularly a website, can make or break your ability to generate revenue. Yes, the quality of your website impacts its success, but if you don't understand why you have a website in the first place, you won't be able to deliver an impactful website.
The first step is determining what your website's goal is. What are your plans for the future? Is it a professional website, a blog, an ecommerce store, or something else entirely? Or maybe you just want to generate some passive cash by sharing your knowledge and passion with others (blogging). You must decide on all of this before even choosing a domain. Not only will you be wasting your time without website goals, but also you will be of no service to potential customers.
The following are some examples of various types of websites. This will help determine your website's purpose. First, ask yourself, "What type of website do I want?" and What will be the aim of my website?"
Informative Websites
An information-centric website's goal is to provide specialized, useful information to a specific user/audience so that the reader learns something new or gains a better understanding of a topic. These websites are more action-oriented and may include "how tos," "tips and tricks," "fix and repair," guidance, support information, directions, and instructions, among other things.
Entertainment Websites
These websites provide visitors with entertaining information. A few examples are online magazines, gossip websites, celebrity news, sports coverage, movies, the arts, and funny websites. To keep people coming back for more information, these websites are designed to be simple to navigate and frequently updated. In addition, dynamic content, such as videos, podcasts, and slideshows, can be used to make them more engaging.
Ecommerce Websites
Ecommerce websites are designed to sell things to customers. Therefore, the most successful websites are carefully optimized in order to attain a high conversion rate. To be successful, ecommerce websites must use all of the current online closings and upsell strategies proven to enhance the likelihood of a visitor purchasing. There are many elements that go into creating a successful ecommerce website, including removing friction during the purchasing process, making a seamless checkout process, making the website fast and attractive, upselling users on related products, reducing cart abandonment, incentivizing buyers, nurturing past buyers to buy again, remarketing to past visitors, etc.
Service Websites
The goal of a website for a service-based business is to persuade website visitors to become customers of the service company. This is accomplished by positioning the organization in the target market as a credible, trustworthy, and experienced service provider.
Before making a phone call, visitors will pre-screen possible service providers by browsing their websites. They are trying to discover the greatest company that will meet their individual requirements during this process. In addition, they want to know how experienced the company is, how good the work will be, whether the provider has a solid reputation, and how long the organization has been in business.
Blog Websites
A blog is a regularly updated website or web page that is written in an informal or conversational tone and is often operated by a person or small group. A multitude of free services, such as wordpress.com, make it incredibly easy to start a blog online. In addition, there are numerous personal and professional blogs available that are both fascinating to read and provide an intimate look into a person's life. Blogs can be used for leisure, as an online journal, or by businesses to keep their clients informed about what's going on. The hallmark of a blog is that it is incredibly simple for someone with little to no technical knowledge to maintain.
Nonprofit Websites
Outsiders can learn about everything your nonprofit does and the future goals you have by visiting your website.
Even if your ideal donor, volunteer, or member isn't tech-savvy, your website can help you raise awareness for your cause while also generating revenue and human capital.
You can easily build your reputation in both online and offline environments if you understand why you created your website and what its goal is. Once you know your website's purpose, our team at New Target can help you design and maintain a website that encompasses your brand and your business goals. Contact us today!