No matter the size of your agency, a content governance strategy is crucial to managing and maintaining your agency's online presence. Websites are such a powerful communication tool, but many government agencies have confusing, outdated, or lackluster websites due to a lack of a solid content governance strategy.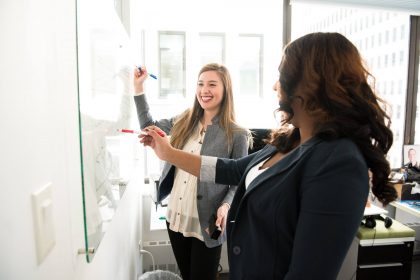 WHAT IS A CONTENT GOVERNANCE STRATEGY, AND WHY DO YOU NEED IT?
A content governance strategy is a framework and group of rules for creating, editing, and publishing content to your website. Establishing policies and guides is vital to a government agency's website in order to avoid clutter, inconsistent content, and other factors that make your website difficult to use for your citizens.
Let's explore some of the components for creating an effective content governance strategy.
Before you can create any policies or guidelines, you need to have a clear idea of what your agency does and how you want to communicate that to your citizens. Every agency is going to have a different communication style depending on the type of organization. For example, the Alexandria, VA Department of Recreation, Parks & Cultural Activities publishing an article about a new art installation on Old Town Alexandria's waterfront is going to have a completely different tone than an article from a police department addressing crime rate concerns. After your purpose and voice are determined, you can then set standards to deliver consistent content in regard to tone, quality, and visuals.
Workflow addresses how your agency's content will be created, approved, and published, and this starts with clearly defining roles. A good content governance team is comprised of several positions, and each agency may have more or less than another; some typical roles are:
Project manager
Content creator
Content approver
Content publisher
Website developer
When creating your content governance strategy, you will also need to determine other factors including:
What kind of content needs executive approval?
What is the expected turnaround time for each process?
What kind of content requires legal approval?
Clearly defining roles and responsibilities will allow for reduced miscommunication within your team, a more evenly distributed workload, and a more consistent user experience.
Once your team and their roles are determined, a set of policies is needed to guide them on how they should work. Governance policies ensure that rules regarding governing your website are known and followed. Some examples of policies a web governance strategy may include are:
All pages must have a link to the agency's privacy policy
All documents must be uploaded in PDF format
All pages on the website must contain a call-to-action
All content must be available in English
Content must be reviewed annually for relevance
Procedures are also a vital aspect of a good web governance strategy. A web governance procedure gives guidelines on how to complete a specific task to establish a uniform and consistent web presence. Procedures can range from the organization of articles to the styling of a blog post. It's important to remember that if there is a task that needs to be done the same way every time, there should be a procedure for it.
Nobody wants to visit a website that is difficult to navigate or cluttered with inconsistencies. Your agency's message and identity can get lost and frustrate your users. Understanding the components above to create a strong content governance strategy will not only be beneficial to your agency, but also your users will be able to learn about your organization and accomplish their goals when accessing your website.