Fully managed hosting is a service for companies that want a higher touch experience from the very beginning. It means that your hosting partner works closely with you to help you choose the right hosting plan, and they architect your infrastructure for optimal success based on your business operations and goals. Then, most importantly, they are managing all the bells and whistles on a daily basis for you so that you can focus on your core business. You just want your applications ready and available, managed hosting providers make sure that's always the case.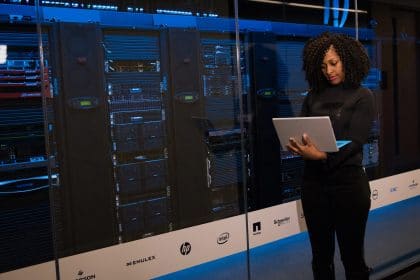 Once you're up and running managed hosting providers like New Target, for example, provide round-the-clock management to ensure your infrastructure and applications are updated, secure, and running quickly for customers around the globe.
As technology changes and your business grows, they'll even pro-actively suggest ways you can improve your hosting implementation to stay ahead of the curve.
Fully managed hosting includes:
24/7/365 support
Fully managed network infrastructure
Fully managed hardware
Wholly owned Liquid Web data centers
Level 3 technicians on-site 24/7/365
System-level health monitoring and graphing
System-level monitoring alerts and notifications
100% uptime SLA on these items
Installation and full support of core software package
Core operating system updates and patches
Security enhancements
Full web server support including Apache (Linux)
Proactive response and restoration of monitoring events
Virus and spam protection
Free external migrations (restrictions apply)
Full control panel support
Control panel updates and patches
THE BENEFITS OF MANAGED HOSTING
Choosing managed hosting allows you to avoid all those tradeoffs and gain some highly valuable benefits:
REDUCE RISK
Effectively reducing exposure to online risks is not an easy task. It takes a high level of oversight and constant maintenance on the back-end to ensure:
The OS is updated, and security patches are completed.
Cybersecurity threats are being identified and remediated.
Good traffic is able to flow in while suspicious traffic is stopped at the gate.
Outsourcing this part of the job to a managed hosting provider is a great way to ensure it gets done correctly and consistently.
KEEP UP WITH THE SPEED OF BUSINESS
Business growth isn't always linear. Sometimes scale happens rapidly or can even come in waves with seasonal changes and market shifts.
Your managed hosting provider will work with you to adjust your hosting resources as needed to ensure your IT scales with your business. More importantly, as long as you maintain good communication with your managed hosting team, they can help you create a technology roadmap to support upcoming growth and product launches.
STAY UP TO DATE WITH TECHNOLOGY
Moore's Law means that tech is getting better, faster, and more compact at an exponential rate. Not all companies will keep up with these changes, which means many will miss out on the efficiency and customer service benefits of emerging tech like IoT and machine learning/AI.
Working with a good managed hosting provider means you get access to the latest technology without having to invest a lot of capital in it. And as advancements happen, your company will benefit from them, while your competitors struggle to catch up.
STAY COMPLIANT
Companies that manage sensitive or highly regulated data, such as information covered by HIPAA or PCI regulations, have a slew of compliance requirements they have to meet on an ongoing basis. These are requirements that take ongoing time and attention to fulfill. Your managed hosting provider will take care of these tasks for you, freeing up time and headspace to focus on other things.
GET AFFORDABLE ACCESS TO SKILLED EXPERTS
Hosting companies are able to attract a strong concentration of talented people who enjoy the challenge of serving multiple customers. Your managed hosting provider will invest in keeping those workers educated and up to date on the latest IT threats and opportunities. And with every problem they solve for another customer, they're learning new and innovative ways to improve your IT as well. Better still, if your hosting provider has development engineers on staff like us, then you'll never hear, "oh, that's your application, call your developer" from your host, or "it's a hosting issue, call your hosting provider" from your development team. Integrated development and hosting providers are worth considering for many more reasons than this all-too-common heard-on-the-street quip.
MANAGED HOSTING VS. PUBLIC CLOUD (E.G., AWS, AZURE, GOOGLE CLOUD)
If you have the time and expertise to secure and manage your own hosting 24/7, but don't want to invest in servers, public cloud may be a good option for you.
But unmanaged public cloud hosting is DIY hosting. You'll be responsible for monitoring your own traffic, setting up disaster recovery, running backups, configuring your firewall, tracking compliance, scaling and optimizing your resources as you grow, and of course, keeping your servers and software patched and up to date.
There are many ways to do public cloud hosting right—they're just time-consuming and require specialized knowledge. For the vast majority of businesses, managed cloud hosting is a more cost- and time-effective choice that also leads to better security and performance.
In business, time is money. Would you rather spend your valuable time patching and updating servers or applying that time to areas of your business that are revenue generating?