There are many misconceptions about SEO. One of them being that it's the end all solution for getting your website to rank higher in search engines. Another being that once changes are made results are going to be instant and you'll have so many more leads.
Others may not fully understand it so they don't bother putting resources into it. But, in reality, SEO is an important practice for any website, but it's also not a one and done solution.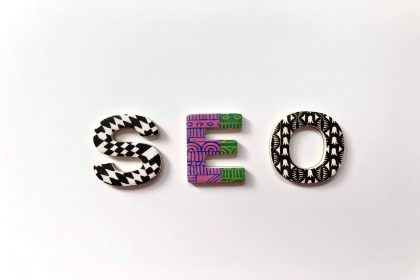 Search engine optimization alone will only get you so far, and no single solution is going to help businesses rank #1. Google actually uses more than 200 factors to determine search ranking, which means it's looking at more than just SEO.
In order to see some results, SEO needs to compliment other things like the content you're producing and website usability.
THE USER EXPERIENCE MATTERS
There are millions of searches that happen on Google every day and the algorithm is constantly changing. But, it's changing because Google's mission is to provide users with the best answers and provide them with a good overall experience.
The key thing here is the user experience. Many times people give too much attention to minor technical SEO elements that don't really make an impact on ranking and also don't contribute toward the user experience.
When Google is determining where to rank your website, SEO does in fact help, but it's ultimately about the website experience and helping people get the information they need.
Google is launching a Page Experience algorithm update in mid-June and now that page experience will be part of Google's ranking factors. Now, there's even more reason to prioritize the user experience on your website.
CONTENT WILL ALWAYS BE KING
You may be able to drive traffic to your website with SEO, but if the content they see isn't relevant and visitors spend only 10 seconds on your website, search engines will take note of that and may not rank your website as high in search results.
This is why SEO must be incorporated into other areas like content.
When writing content, it's really important to understand who your readers are, what motivates them, what brings them to your website, and what their pain points are.
Knowing these things will help you create content that is written for your readers, not search engines. That quality content is what makes users stick around, but in order to get that content to rank, you need to incorporate relevant keywords.
Additionally, your content should ideally provide answers to common questions. This will allow you to rank for those question based on queries with high intent. And, if your content does a good job of answering those questions and ranking for your target keywords, then you have a good chance of generating natural backlinks, which are also a component of SEO.
As you can see, SEO and content marketing work hand-in-hand. By producing high-quality content and incorporating those SEO elements, you have the opportunity to generate some additional traffic and leads.
SEO isn't the only way you can increase brand exposure. Social media is actually a great way to get additional eyeballs on that quality content that you spent time creating. Many times, people will visit a company's social media page for any new updates or information.
Being active on social media also gives you additional organic listings in search results for branded keywords. For example, if you search for a big company like Nike, you'll see their website first along with articles, their knowledge panel, some product listings, locations, and common questions. But under all of those items, the second organic link is their Facebook page.
Additional real estate in organic listings is definitely a plus. And, like Nike, if you're a bigger organization, some of your top or most recent tweets will also get some real estate in search results.
So while many companies don't put any time into posting on social media, it can actually help strengthen the organic ranking for your website indirectly and is also used as a signal for legitimacy when people are researching companies.
SEO will get you the traffic, but it's up to you to keep those visitors on your website with quality and engaging content, calls-to-action, and a great user experience to move them further along your sales process.
A lot of the times, we hear people say they want SEO services and want X number of leads. But SEO is only half of that equation. SEO is about driving traffic to your website through optimizations that can help your website rank higher in search results.
Driving leads isn't the main objective. Your marketing strategy will lead that charge and SEO should be a part of that strategy.