Let's talk about your website and its integration with all of your organization's 3rd-party software. Naturally, as your organization has evolved, you've invested in specialized software that manages different functions like association management, event management, online communities, customer management, payment processing, learning management, advocacy, and so forth. From a view as individual platforms, those systems provide a specific function or a series of specific functions quite well given their niche focus and with that, offer tremendous value in those areas. However, when you look at those disparate systems as an organization that is trying to serve users with a comprehensive experience, that picture is quite different. Inconsistent branding, multiple sign-ons, and different purchasing processes are just a few functional examples that indicate you have a website experience that is sub-optimal for your users.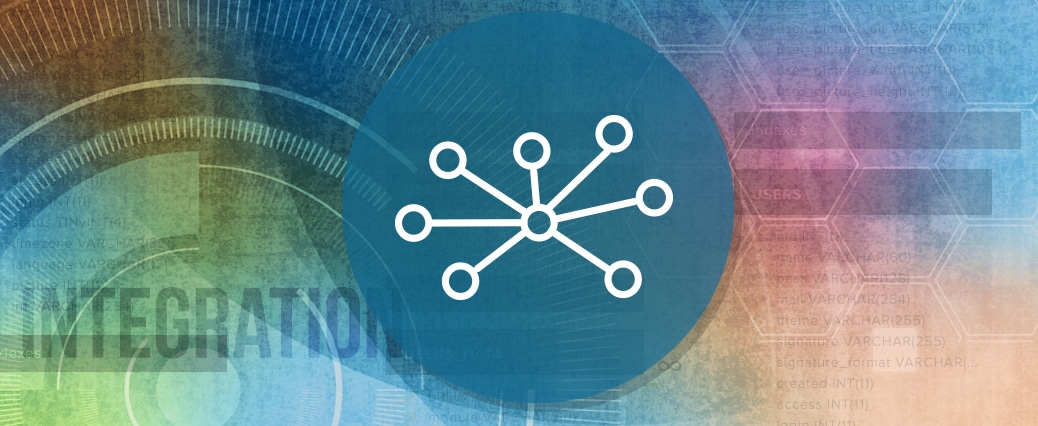 In an API-driven world, software integration expertise is paramount to create the best user experiences. A website fully integrated with other specialty software allows for a better user experience. Specialty software is, well, specialized, and by following a product development roadmap where the needs of the many subjugate the needs of the one organization, the user experiences are focused on a highly generalized set of use cases in a limited set of functions. This is both positive in that the software does some things very well, and a drawback as it is more rigid when it comes to serving an organization's unique needs, especially the needs of users. Yes, even in a multi-tenant architecture.
This is why we might recommend, for example, a front-end framework like reactJS or a custom design Drupal or Magento theme to create a personalized unique experience beyond what a great product like, say, Salesforce can give you while still using its tremendous strengths. How do we utilize the product's strengths then and give the user an experience?
The first step to integrating your website with other systems to provide an optimal user experience is to consider which platform, framework, or technology is most relevant to your intermediate and long-term organizational goals – assuming you've defined those clearly. When choosing a technology, think about the type of organization that you have (resources and capacity), what types of systems you want to integrate with (integrations available or custom development needed), and what your goals are (e.g., publishing platform, membership engagement, e-commerce, etc.).
So, let's take a look at a few different solutions and when might be the right time to select them.
Online Store
If you operate an online store, you'll want to choose a technology that is heavy on ecommerce, can support integrations with payment, inventory, and other systems, and also offers marketing features. It's a tall order, but a solution like Magento can answer the call. Magento has features developed specifically with the understanding that visitors to your online store want a personalized experience with a hassle-free check-out system. To this end, Magento has basic marketing automation and built-in shopping features like an abandoned cart notification that integrates with text-based notification systems. Magento also has widespread support and adoption with tax and payment solutions and can be a prudent choice when pure play e-commerce is an important goal.
Membership Engagement
One of the business pillars of associations and nonprofits is an association management system (AMS) such as, for example, Salesforce. These systems help organizations manage, engage with, and market to members and also get insight into the membership as a whole. At their root, these systems are advanced software that store, retrieve, analyze, and therefore, use data. Looking for an AMS that will integrate with other 3rd-party systems and offers solid API support is foundational because data is the key. With this Rosetta Stone, advanced automation and AI features can be utilized to provide personalized experiences within an organization for years to come as machine learning increasingly plays a role in membership engagement strategies.
Content Management
Small and emerging mid-sized businesses usually need a technology, like a content management system (CMS), that is easy to set up and to use. Enter WordPress. As you've probably heard dozens of times, WordPress started as a simple blogging platform, however, since that time, it has matured into a contender in the open source CMS market and offers thousands of plugins for additional business functionality. Its primary strength is in its backend usability for content creators and editors and it works well for organizations that don't have highly technical resources. WordPress offers several integration plugins for basic functions without the need for advanced integrations, from social media to e-commerce and email.
Publishing and Development Platform
When the needs of an organization fall outside what folks in our industry tend to refer to as "pure play" solutions, Drupal is where you should be looking. The modular API-centric development platform with thousands of available modules for customization based on an organization's needs, provides a platform that possesses unrivaled integration flexibility. When e-commerce needs are coupled with publishing platform and advanced member engagement integration needs, Drupal is the platform to consider first. Our enthusiasm for and success with Drupal is well-documented but it doesn't mean it's the right solution for every organization, as business objectives may merit a different solution.