Starting an online store can be daunting, especially when choosing from the many ecommerce platforms in the market. Do you pick a platform like Shopify? Or an application like WooCommerce or Magento?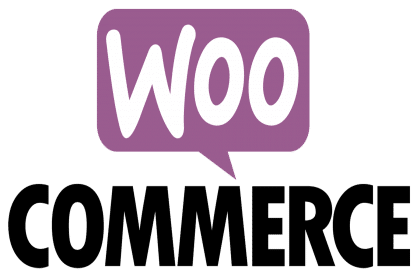 Powering 28% of all online stores, WooCommerce is the most popular ecommerce platform right now. So, what makes it the most popular choice? Let's take a look at what WooCommerce is and all the features it has to offer.
WHAT IS WOOCOMMERCE?
WooCommerce is an open source WordPress plugin, meaning it is a third-party download that integrates itself with your existing WordPress website. It is the most widely used WordPress plugin for online sellers, powering 99% of all WordPress stores. Its simplicity and flexibility make it a popular choice for store owners.
HOW TO SET UP YOUR WOOCOMMERCE STORE
We aren't lying when we say WooCommerce is simple. You can begin setting up your WooCommerce store in four easy steps.
1. Go to your WordPress dashboard and navigate to "Plug-in Options"
2. Search for WooCommerce
3. Download the plugin
4. The WooCommerce Setup Wizard will take you through the process of creating your online store
WHY CHOOSE WOOCOMMERCE?
1. Pricing
Cost will always be something a new retailer will consider when choosing an ecommerce platform. The pricing of various ecommerce platforms can really run the gamut, ranging from free to thousands of dollars. The exciting thing about WooCommerce is that it is free to use, but as your online store expands, you have the ability to pay for additional plugins or add ons to increase the flexibility and functionality of your online store. WooCommerce provides high-quality service at a low cost, so if you are looking to start a budget-friendly online store, WooCommerce is a great option.
2. Customize Your Storefront
Creating an enticing storefront is essential to turning your website users into paying customers. WordPress is one of the most popular CMS platforms and offers Storefront, a free theme that integrates itself into the WooCommerce plugin. It maximizes speed and site performance while eliminating theme-to-plugin conflicts. You can use the theme as is, or you can customize your storefront by choosing from a variety of free and paid themes to help your storefront stand out.
3. Built-in Features and Plugins
As we mentioned above, using WooCommerce provides a tremendous opportunity to grow your storefront and increase its functionality. You have access to thousands of WordPress plugins and hundreds of extensions explicitly designed for WooCommerce. Here are a few of the most valuable features offered that can help your storefront reach its full potential.
– Preinstalled Payment Gateways: As a WooCommerce store owner, you have the ability to accept payments via Stripe and PayPal. Its secure payment gateway also can accept payments through credit cards, debit cards, bank transfers, and COD.
– Provides Geolocation Support: Auto-detecting your customer's location gives WooCommerce the ability to restrict certain products or pages to areas where the product may not be available for shipping. Geolocations also allow for the website to calculate taxes given state or country policies. This feature can prove to be very useful for companies operating worldwide.
– Shipping Options: WooCommerce allows your online store to provide various shipping options to your customers like in-store pickup, local shipping, or international shipping. The geolocation support option enables you to restrict shipping options based on your customer's location.
4. SEO-friendly
WordPress is considered to be one of the best SEO-friendly CMS platforms making WooCommerce extremely SEO friendly. This provides substantial benefits to your company because it allows the opportunity for your online store to generate more traffic and gain higher rankings. Here are some tips to optimize your storefront for SEO:
Include a product description for each product with SEO rich keywords
Include breadcrumbs
Make your website navigation accessible
Meta descriptions for each product
Optimize your page title and images
5. Made for Marketing
Marketing is essential for every business and without marketing an ecommerce website to its full potential, you will lack productivity and lose out on potential sales. WooCommerce makes it easy for your website to run different promotions with its various features. WooCommerce allows you to run coupon campaigns, add discount options, and promote your on-sale products. Providing free shipping options through coupons is also an effective way to attract more sales, and its advanced feature allows you to create an expiration date for your coupons. Other plugins that help you to market your products and persuade customers to purchase are Smart Coupons, Social Media Integration, Cart-Add-Ons, follow-up emails, and many more.
6. Easy Inventory Management
Inventory management can be an expensive and tricky factor for businesses to figure out. WooCommerce provides a unique system that tracks stock levels and updates reports after purchases and refunds. WooCommerce can even send you a notification when certain products are low or out of stock. When a product is out of stock, it hides it from the storefront. WooCommerce assists you in managing orders, refunds, and emails to make your online store user-friendly while making managing easier for you.
7. Powerful Analytics
Knowing your customers and how they interact with your store and products is crucial to the success of your online store. WooCommerce makes it easy to stay connected to your customers by providing a set of analytics displayed in a simple and intuitive interface. WooCommerce makes their analytic reports easy to understand by business owners so they can identify how potential customers interact with their website to make needed improvements.
In this post, we touched on some key elements that make WooCommerce an effective platform for your ecommerce needs. Still, there are even more advantages and plugins that make WooCommerce one of the best ways to grow your website as a WordPress user.
At New Target, we have delivered numerous WooCommerce websites for a variety of companies. Their open source architecture provides us with an opportunity to deliver you a solution tailored to your business and its specific needs.