A good logo is essential to any business. It's one of the first things people see when they look at your product or service. A logo also helps form that initial impression, and it plays a significant role in what people think of your brand.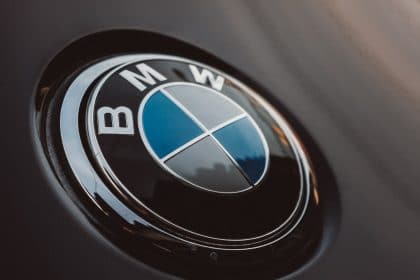 If you want customers to like your logo then show them something they haven't seen before, be original and get creative. And you'll want professional help because there is a lot more to creating an effective and enduring logo that you might first think.
What's the purpose of a logo?
A logo tells your customers what to expect from your products, services, or even culture; it's an indicator that informs them about how you operate internally as well. A great logo design will inform people about your business values and brand personality too.
It's possible that your logo is the first contact people have with your business, whether it's online or in print.
What Makes Up a Great Logo?
There are five elements that make up a great logo.
Simplicity
Recognizability
Distinctiveness
Versatility
Adaptability
Simplicity
A logo has to be simple enough for people to remember it, yet distinctive enough to make it stand out in an overcrowded market. It should be easy to recognize by anyone even if they see it at a tiny size.
Recognizability
It is important that businesses know how their logo will look on different surfaces, whether it be print or digital media. It needs to be recognizable no matter where it's seen. It is also key that the logo can adapt as technology advances and changes occur with branding. An effective logo is easy to remember and makes create positive brand associations with consumers who want a quality product.
Distinctiveness
Being distinct is another important element in logo design because it separates companies from their competitors. Being distinct can be achieved through a subtle variation of the imagery, font, or layout. Not every lawn service needs to use the color green.
Versatility
A logo should also be versatile so that it works for different purposes and brands while being adaptable to changes in technologies and times.
Logo versatility allows for businesses to have multiple uses of their logo in different formats. For example, logos may need to be put on various materials including clothing, signs, and vehicles while changing with business rebranding efforts.
Adaptability
Adaptability means that your logo must always be ready for future changes. Whenever a logo is reproduced, whether it be through digital media or print, logo adaptability to fit new formats ensures the logo stays effective and appealing.
seven Design Strategies

Explore conceptual icons
An icon is a simple visual that captures your brand's spirit. Nike's iconic "swoosh" icon gives the feeling of movement and speed which is perfect for a sportswear brand.
Use the space you have
An icon isn't always enough to fully express your brand identity. Consider adding a short slogan that sums up the tone of your brand.
Play around with caps or lowercase
Doing something as simple as playing around with letter case could give a whole new look to your logo. Uppercase gives off a sense of authority while lowercase is a more casual, perhaps more approachable.
Balance your tagline
A rule to follow is to always make your tagline shorter than your name. You want to achieve visual balance. Your tagline should always be perfectly aligned with your name.
Give your logo space to breathe
Some logos look best when surrounded by a beautiful frame. Leave enough space between your chosen frame and the logo.
Ensure readability
Your logo will be used in all your branding assets, from the header of your website to your business cards. In every setting, your text should always be readable. Take note of the text size and font and check the final result on various platforms (Facebook, Twitter, Instagram, etc.), and from different devices (desktop, smartphone, tablet, etc.).
Stay as timeless as possible
A classic never goes out of style. Using short-timed design trends (e.g., 80s neon colors) is something to avoid. Good design avoids fads in order to stay relevant for many years, even forever.