An SEO audit analyzes how well your website is doing its job in connecting your message of who you are and what you offer with those potential customers who are searching for those exact things on their search engines.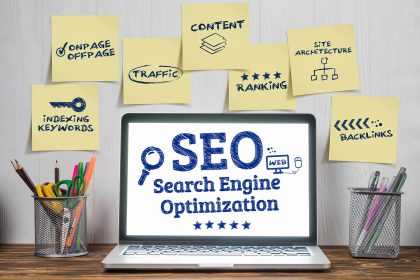 If you are a pet store in Alaska but never use the words "pet" or "Alaska" anywhere on your website, you should know that this will be a problem in connecting your business with likely customers. An audit will tell you where your website is serving you well and where it could use some improving.
An SEO audit is an examination of your website's technical setup and a detailed plan for moving forward so that it will rank better in organic search engine results pages (SERPs) using natural, search traffic without having to use pay-per-click ads or boost social media posts.
What does an SEO audit reveal?
The audit will reveal:
Technical issues
Issues with your website structure
On-page SEO issues
Potential off-site problems
Issues with the user experience
Content gaps and also content opportunities
Competitive marketplace insights
Your business website needs to be secure and free from potential crawl errors by search engines if you're going to have any hope of ranking well in organic SERP listings.
You'll need a good, long list of keywords that your website ranks for organically so that when people come looking for solutions exactly like yours, they find them in the form of advertorials on the first page.
An audit allows you to see where your website stands right now when it comes to SEO, offering a huge leg up on what needs doing in order to come out somewhere near the top of SERPs. It helps businesses avoid costly mistakes from the get-go, which means it saves time and money while positioning a company for long-term success that can be sustained over time.
SEO audits also check link profiles from other sites back to yours as well as social media strength. In addition, an audit will look for broken links both internally and externally as well as checking page load times because everything impacts SEO rankings.
An SEO audit is much like what you might receive when hiring a mechanic to check out your car: they look under the hood and give their recommendations before starting work. It's helpful if they also let you know what work needs to be done and how long it will take so that you can compare notes with other potential mechanics and choose who to hire in order to get the job done well by someone who understands cars inside and out.
What an SEO Audit Should Deliver
An audit should be comprehensive so that it covers both structural and content components affecting your SEO visibility.
An audit should be easy to understand, and you should be able to see how your SEO issues are affecting your online goals. Any and all recommendations should clearly connect with your business objectives.
An audit should be actionable. There should be a clear path to completion; prioritized with projected impact and effort associated with each recommendation.
SEO audits will include recommendations in the form of a written document that outlines the current state of your website from an SEO perspective and includes recommendations to improve your website's rankings in search engines as well as social media outreach.
What does an SEO audit cost?
There isn't a prescribed cost for an SEO audit. Most SEO audits will cost in the range of $1,000 – $10,000. How much an SEO audit costs is largely dependent on how much work you want to be done and what resources/tools you need to do it (if any).
The SEO expert can either take a quick look at your website or perform a much more involved examination. And, the size of your website will be a major factor.
Such an audit should be considered as laying the foundation for any future marketing campaigns. As well, so a certain percentage of that campaign should be dedicated to the audit to make sure that your website is ready and able to bring you maximum impact for future marketing dollars spent.
Why You Need a Regular SEO Audit
Your website is the center of your online brand, so it's vital to give it a regular health check. And remember that it's a living entity, always being added to, interacted with, altered. And even if every aspect of your website is healthy in an SEO sense, the world outside of it is constantly changing.
What users are looking for and how they are looking is changing and this all affects the Google algorithm. In turn, this affects how successful your website is in connecting with those searching for your goods or services.