You should be marketing on LinkedIn because it contains the world's largest database of professional, business owners, decision- makers, and industry influencers. Because of the quality of professionals on this platform, the cost to market there is often higher than on other platforms like Google, Facebook, YouTube, Taboola, etc. But it's worth it.
Because there are leads and then there are leads. When you capture the attention of the decision-maker, not only have you increased your chances of making a sale, but also you've reduced the amount of time this sale might take.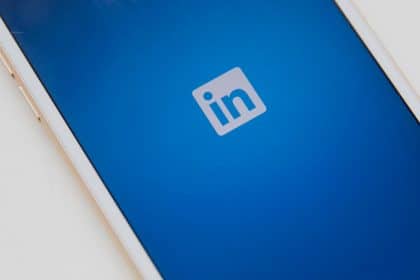 LinkedIn has 722 million members and 1 billion users.
Sixty percent of LinkedIn's users are young professionals between the ages of 25 and 34.
LinkedIn has moved from being simply a recruitment platform to being a professional network where people learn about their industry and establish connections with other professionals and businesses.
LinkedIn is narrower than the average social media channel and thus has the advantage of a self-selected user base that comes to the website to focus on work issues.
Eighty percent of people on LinkedIn "drive business decisions," including 61 million "senior-level influencers."
LinkedIn allows you to reach both consumers and B2B prospects with 55 million company members. LinkedIn is the top social network for B2B content marketers.
SPONSORED CONTENT
Sponsored ads are essentially any of your LinkedIn posts that you choose to promote. The formats offered are image, carousel images, and video. The frequency that your Sponsored Content will be displayed depends on your audience, your bid and budget, and how competitive the ad is compared to other advertisements in the system. Members do not have the option to opt-out of seeing Sponsored Content.
DIRECT SPONSORED CONTENT
A modified version of Sponsored ads is called Direct Sponsored Content and the difference is that these ads appear throughout the homepages but are not published on your own LinkedIn page. This gives you the option of tailoring the ad to target a specific audience through a variety of looks without filling up your own page.
SPONSORED INMAIL
With Sponsored InMail, you can deliver your message to the inboxes of LinkedIn members. While these have been shown to be more effective than traditional emails, LinkedIn members can opt-out of receiving InMail ads. The two versions are the main "message" ads and the more personalized Conversation ads. The latter provides additional opportunities as the member converses with the ad.
TEXT ADS
LinkedIn text ads (pay-per-click banner ads) appear in traditional banner locations. You can use a headline, blurb, and a small image. You pay for these by the click and the impression. With their targeting tools, you can ensure that your messages are being seen by relevant audiences.
DYNAMIC ADS
Dynamic ads are a version of the text ad but you can target the member and address them by their name and include other personal information on the ad itself. These ads have some of the best engagement rates.
LINKEDIN AUDIENCE NETWORK
The LinkedIn Audience Network allows you to target your audience with sponsored content on thousands of partner apps and websites. You can enable this feature when creating your campaign so that your ad is seen in more places outside of LinkedIn as well.
Whatever form your marketing takes on LinkedIn, the value of spending ad money on this platform is in the millions of business-minded users, many of whom are the final decision-maker for their organization. They are coming to LinkedIn to do business and think in those terms, not play games or post funny cat videos—not that there's anything wrong with that!