The modern developments that constantly alter the boundaries of business are one of the most significant challenges that digital marketers face. Voice search technology is one of these newer online breakthroughs that have had a huge impact on internet search.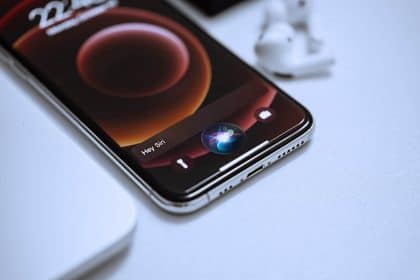 Today, we will look at how voice search has impacted search engine marketing and how companies should prepare for these developments. But first, let's take a look at what voice search is all about.
WHAT IS VOICE SEARCH?
Voice search is a type of speech recognition technology that allows users to search by speaking terms instead of typing them into a search area. Voice search has grown in popularity as smartphones and other compact, web-enabled mobile devices have become more common. It makes it possible to perform search engine queries, request specific information (such as weather/temperature), run certain programs, and even make phone calls.
Apple's Siri was first, followed by Microsoft's Cortana, Amazon's Echo, a smart speaker with a personal assistant, Alexa, and Google Home (Google's Assistant). These are just a few examples of voice search devices and assistants that are now in use on a daily basis around the world.
Because of the growing popularity of voice search, search engine optimization (SEO) has adjusted as well. To ensure search engine exposure, SEO practitioners must follow voice search best practices.
According to research, high search engine results pages (SERP), website speed, content readability, and high-quality backlinks are the keys to voice performance.
SEO STATS
When it comes to SEO, different studies have shown that:
The quicker your page loads, the more likely it is to be selected for voice search queries. The average result returned against a voice search question loads 52% faster than the average page.
The more social media shares your page has, the more likely it is to be selected for voice search queries.
Short and straightforward answers are preferred for voice search queries. An average voice search query result is only 29 words long.
Using structured data has not been shown to improve rankings for voice search queries.
SEO OPTIMIZATION
The good news is that websites that adhere to the best SEO strategies are often voice-search ready. However, just because this is great news doesn't mean you should ignore voice search if it's being handled as a byproduct. Dialogue Flow, a Google-owned programming platform that helps you create actions and skills for voice assistants, should be familiar for SEO specialists.
Voice search uses everyday colloquial terminology so the user can provide orders as if they were speaking to a human. As a result, the more natural language your website employs, the more likely it will be chosen by the voice search/AI assistant to answer queries.
Because spoken language is longer and less compact than written language, queries will be longer than the typical three or four keyword searches. According to a Backlinko survey, the average length of voice searches is currently 29 words. As a result, it's a good idea to adapt by using more long-tail keywords. The longer the keyword phrases are, the better likelihood of a voice-search result.
ANSWERS TO QUESTIONS
Other voice search terms you should focus on for improving your website's performance should include question-related words, terms often omitted from website content. Marketers must ensure that content includes words like who, what, where, and how and precise and relevant responses to inquiries. It should also distinguish between questions that require simple replies and those that require complicated responses. Google will often offer the relevant information via featured search snippets; thus voice searches that can be answered with a brief response will not produce website traffic.
LOCAL VOICE SEARCH
Because voice technology has emphasized local search usage, "near me" queries are an ideal opportunity for local companies to shine. When using voice search, users are three times more likely to search locally. Your voice search performance will increase if you optimize your location information.
SERPS
As previously stated, the majority of voice search results will appear on the first three pages of search engine results pages. As a result, having a solid overall SEO strategy will improve your company's voice search success. Include identifiable excerpts in your material to make it easier for Google to read using H-tags and bullet points to optimize content for voice search.
Having said that, marketers must first look into the relationship between voice search and their company objectives. As with any marketing investment, following a new optimization path's return on investment is critical.
It is undeniable that voice search technology has a positive impact on SEO. The substantial impact is already beginning to emerge thanks to the massive increase in the adoption and use of voice. Brands that are able to anticipate and prepare for changes in the digital landscape are more likely to reap long-term rewards.
Our digital marketing team at New Target regularly optimizes websites for a variety of businesses from various industries. We would love to equip your business with all the necessary support to get your site to rank high across every type of search! Contact us today!