You've been in business for a while now. You've assembled a great team. Your people have skills, and you have a track record to prove it. But times are tough and you really want growth and really need customer retention. You're expecting your content marketing to assist you in these areas and others as well.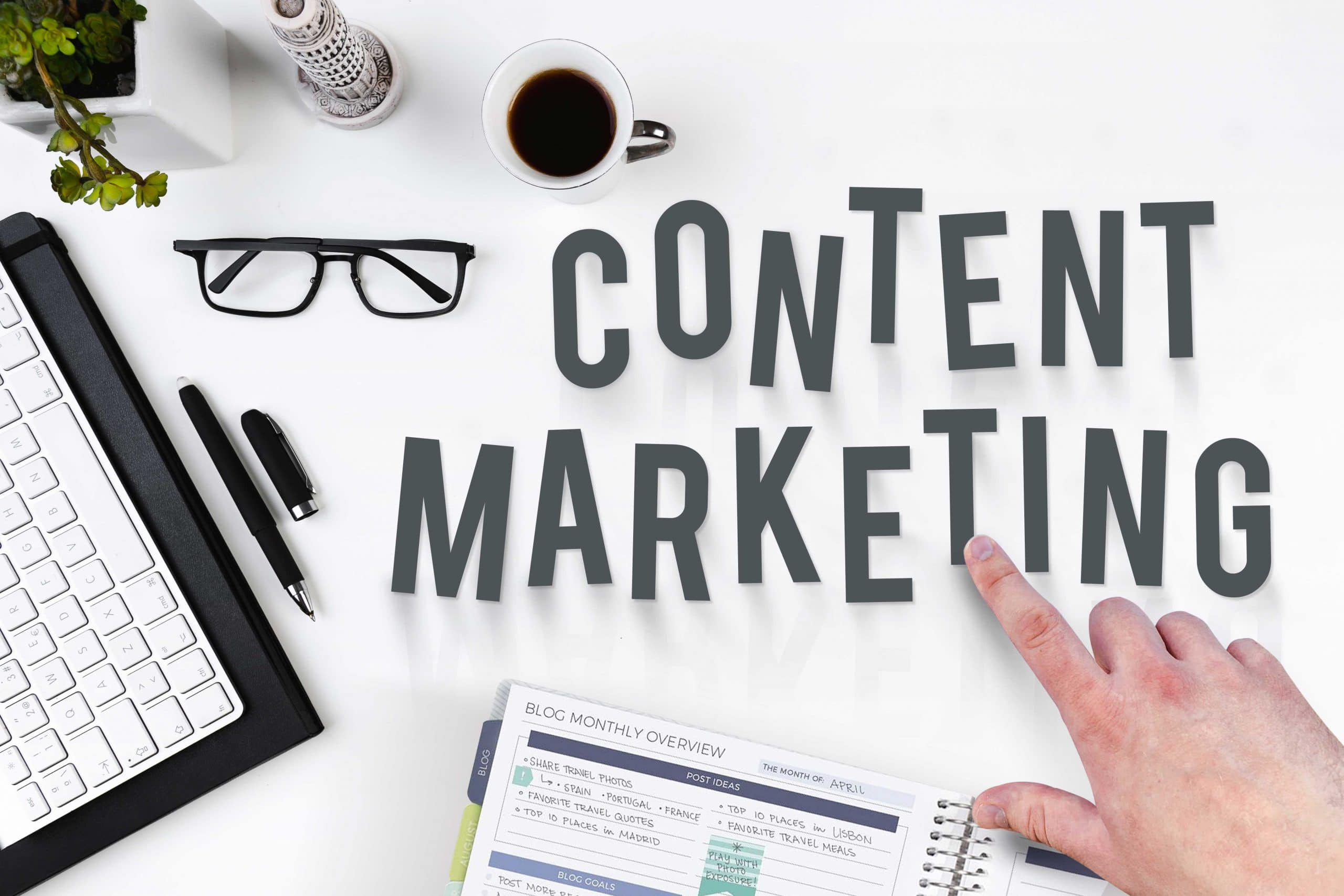 Actually, you want to use your content marketing to achieve a lot of things:
– Brand Awareness
– Customer Acquisition
– Lead Generation
– Customer Loyalty
– Thought Leadership
– Website Traffic
– Sales
That's quite a list. Now, if it's not going so well, here are a few things to consider for your future efforts.
Organizations that report success in this area have a few things in common.
In essence, they take it very seriously and throw a decent amount of resources at it.
They acknowledge that content marketing is a major piece of their overall marketing puzzle.
1. They have a documented content strategy.
2. They have a dedicated overseer of their content strategy.
3. They use more social media platforms than their competitors.
4. They spend around 40% of their marketing budget on it.
5. They have the ability to regularly produce engaging and relevant content.
Within these broad categories that the successful content marketers use, here are some steps you can take to improve the results from your content marketing.
Be strategic
What you need to do first and foremost is to have a strategy and answer the following questions:
– What is the purpose of my product or service?
– What problem does it set out to solve?
– Who would benefit from this?
– How do I connect my content with my product or service?
Be excellent
Content is king. Be new, unique, and excellent in your content.
The internet is not waiting for another medium-quality blog post.
What do you like to read on the internet? What captures your attention?
Tactics come later.
If you have the privilege of producing the next Harry Potter book, then how worried would you be about tactics? It will sell 10 million copies in one bookstore just by word-of-mouth.
What is excellent content?
– Your audience loves it. Your content speaks directly to what they care about, in the same language and tone they speak in.
– It's easy to understand. That means easy to scan, so include headers, subheaders, images, and bullet points.
– It serves the needs of your audience over the needs of your company. Teach, don't sell.
– It's in a format your audience likes. Are they readers, or do they prefer video? Do they like infographics, calculators, or whitepapers?
– It's useful. You go into enough detail to truly help people.
– It has plenty of examples and is actionable. Pictures are nice, but examples usually illustrate ideas better.
Be authentic
If you're being asked to produce a viral video that will shock, or make everyone want to watch and share, and you don't have a reason why, then you're in trouble.
If the content you create is not relevant to your brand or doesn't reinforce your brand message, then don't do it.
In an age where one-to-one marketing is possible, spend your budget more wisely. Create authentic content that resonates with your audience.
Be testing
If you're not testing, how do you know what's working? And more importantly, what's not working?
You have to constantly monitor, review, and iterate. And learn from what's not working.
If you think by publishing one medium-quality blog post after another, you'll eventually succeed, you won't.
– You've got to figure out search.
– Look at analytics.
– Think deeply about your audience.
Be smart
National Public Radio has an approach that it calls "COPE" (create once, publish everywhere). NPR will publish a core piece of content that will appear in different ways on different platforms. This is an example of being smart with content.
If you're publishing and notice that there's a velocity of views and things are really taking off, lean into that harder. If something works, instead of doing more things like it, do more with it.
Be consistent and frequent
A common pitfall of content marketing is that marketers take a scatter gun approach to publishing. It's ad hoc. Unscheduled. This means the audience doesn't know when to expect the content and as a result, will often miss it.
Your audience needs to rely on you to publish at certain times.
Television programs are successful because they book an appointment with their audience. Viewers know exactly which day their favorite show will be out.
And no one makes an appointment to watch a rerun, so be original.
Be prompting
So, you've captured your audience's attention, they've diligently watched your YouTube video, or read your latest blog post / e-newsletter, congratulations. But now what?
Once you've got your audience hooked, you need to tell them what to do next – subscribe, download, call, buy? Make the most of their attention while you've got it. And importantly, sign post them to something useful and relevant.
Be patient
Content marketing takes six months to begin to generate results. The best returns for it show up around 12 months.
Don't expect overnight results from content marketing.
If you're used to pay-per-click, where sales often show up within an hour of turning on a campaign, six months is a long time to wait. That's an awful lot of content to write and promote.
Content marketing is not a marketing strategy for the impatient . . .
It's a marketing strategy for the successful.