Starting an online store can be intimidating, especially with so many eCommerce platforms to choose from. Do you go with Shopify as a platform? Or an eCommerce platform like WooCommerce or Magento?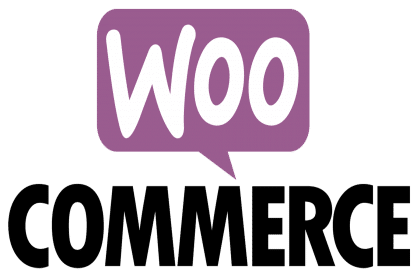 Right now, WooCommerce is the most popular ecommerce platform powering 28% of all online stores. So, what makes it such a popular option? Let's take a closer look at WordPress' WooCommerce and all of its features and why it might be the right option for you.
WooCommerce is a third-party download that interacts with your existing WordPress website. It is an open-source WordPress plugin powering 99% of all WordPress stores. It's also the most extensively used WordPress plugin for online sellers and is such a popular choice among store owners due to its simplicity and adaptability.
1. PRICING
When it comes to picking an ecommerce platform, the cost will always be a factor for new retailers. Various ecommerce platforms have a wide range of costs, from free to hundreds to thousands of dollars. The great thing about WooCommerce is that it's free to use, but as your online store grows, you can pay for extra plugins or add-ons to boost your website's flexibility and capabilities. In addition, WooCommerce offers high-quality service at a low cost, making it an excellent choice for anyone wishing to build a low-cost online store through WordPress.
2. CUSTOMIZABLE STOREFRONT
Creating an engaging storefront is critical for converting website visitors into paying customers. WordPress is one of the most popular content management systems, and it includes Storefront, a free theme that works with the WooCommerce plugin. It improves website speed and performance while removing theme-plugin conflicts. You are able to use the theme as-is or personalize it with several free and paid themes to make your store stand out.
3. BUILT-IN FEATURES AND PLUGINS
As previously said, WooCommerce gives you a huge opportunity to expand and improve the functionality of your store. You get access to thousands of WordPress plugins and hundreds of WooCommerce-specific extensions. Here are a handful of the most valuable features that might help you maximize the potential of your business.
– Preinstalled Payment Gateways: You can accept payments through Stripe and PayPal as a WooCommerce store owner. Its secure payment portal accepts credit cards, debit cards, bank transfers, and cash on delivery.
– Supports Geolocation: WooCommerce can automatically determine your customers' location and restrict particular products or pages to locations where the product may not be accessible for shipment. The website can also calculate taxes based on state or country policies using geo locations. This capability could be extremely beneficial if your business operates globally.
– Shipping Alternatives: WooCommerce enables you to offer your consumers a variety of shipping options, including in-store pickup, local shipping, and worldwide shipping. You can limit delivery alternatives based on your customers' location with the geolocation support option.
4. DESIGNED FOR MARKETING
Every business needs marketing, and if you don't advertise your eCommerce website to its maximum potential, you'll be underproductive and miss out on possible sales. With its multiple capabilities, WooCommerce makes it simple for your website to run various promotions. You can organize coupon campaigns, create discount options, and advertise your on-sale products using WooCommerce. Using coupons to offer free delivery is another successful strategy to increase sales, and its advanced feature allows you to choose an expiration date for your coupons. In addition, Smart Coupons, Social Media Integration, Cart-Add-Ons, follow-up emails, and many other plugins can help you sell your products and persuade customers to buy.
5. SEO-FRIENDLY
WooCommerce is incredibly SEO friendly because WordPress is one of the greatest SEO-friendly CMS platforms. This gives your business some significant advantages because it allows your online store to generate more traffic and receive higher SERP rankings. Here are some of our recommendations for optimizing your Storefront for SEO:
Include product descriptions for each product with SEO rich keywords
Make your website navigation accessible
Include breadcrumbs
Have meta descriptions for each product
Optimize all page titles and images
6. POWERFUL ANALYTICS
Understanding your customers and how they engage with your store and products is critical to your online store's success. WooCommerce makes it simple to keep in touch with your customers by delivering a collection of metrics in an easy-to-understand interface.
WooCommerce makes their analytic reports simple to understand by business owners so you can identify how potential customers interact with their website to make the necessary improvements.
HOW TO SET UP WOOCOMMERCE
When we say WooCommerce is simple, we're not kidding. In four simple steps, you can start setting up your WooCommerce store.
1. Navigate to "Plugin Options" on your WordPress dashboard
2. Look for WooCommerce
3. Install the plugin
4. The WooCommerce Setup Wizard will walk you through setting up your online store
All serious retailers need an eCommerce website, and a WooCommerce website provides an excellent storefront for small to mid-market retailers. The WordPress-based platform comes with a number of features out of the box that gives sales and marketing teams complete control over how they communicate a product's story, as well as content creation, product management, sales reporting, search engine optimization, payment integration, and other features that help a company succeed online. WooCommerce's open-source architecture allows us to create a customized solution for your business with custom integrations, features, and marketing tactics.
We've built WooCommerce websites for companies in the health and beauty, manufacturing, and consumer products industries, as well as nonprofits and other industries. Furthermore, our cross-industry expertise, behavioral marketing tactics, website design, and development expertise, and third-party systems integration experience give full-service solutions for the most difficult sales challenges. We'd love to talk with you about your goals and collaborate with you. Contact us today. We're great listeners!