Shopify claims that it is helping 1,000,000 businesses in 175 countries. WooCommerce is used by 26 percent of all online stores making it currently the most popular ecommerce solution.
WooCommerce and its plugins are built on WordPress coding and it is limited to only working with WordPress websites. It works with your existing WordPress website while Shopify can connect to your current website or can act as a standalone storefront because it's a hosted solution and requires modest technical skills to set up and launch.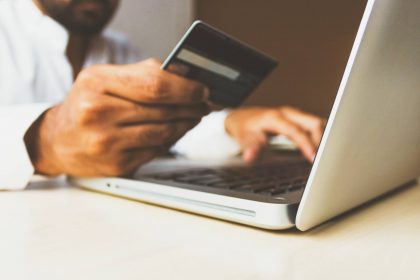 Because your ecommerce business is unique, what follows is a guide that gives you some important questions to ask on your journey to securing the best ecommerce software solution for your business.
1. Which is the quickest to get up and running?
Answer: Shopify. It can be set up in a few hours.
Your customers can shop on your website and check out on Shopify, or you can create a separate website for your online store with Shopify.
With WooCommerce, assuming you've already set-up your WordPress website, you'll still need to install and configure WooCommerce, find a theme, and make decisions about your payment gateway. If you have not set-up a website, then the set-up will be more involved.
2. Which is best for Search Engine Optimization?
Answer: WooCommerce (barely)
WooCommerce is built using code optimized for SEO, and it's integrated with WordPress which has a wide range of SEO plugins. You can add detailed meta descriptions and titles to your pages. WooCommerce offers a greater choice of SEO plugins than does Shopify though Shopify makes it easy to add basic SEO information to your store.
3. Which is the most secure?
Answer: Shopify
With Shopify being a hosted ecommerce platform, they take care of the security for you and it is certified according to the Level 1 PCI DSS standard, the highest, and most stringent, of the PCI DSS levels.
WooCommerce being self-hosted means that any security will need to be handled either by you or your hosting provider. But there's no reason that you couldn't match the Shopify standards in security with a qualified hosting provider.
4. Which gives the greatest ability to customize the look?
Answer: WooCommerce
Both offer themes that will give your store a professional look and feel. Shopify's theme store has around 100 free and paid themes to choose from. These themes are already polished, proven, and designed to help you sell, but you have fewer to choose from.
With WooCommerce, you'll need time and some technical skills, but there are 1,000 themes for you to start with and customize exactly as you'd like.
5. Which one can best scale with the growth of your business?
Answer: WooCommerce
On both platforms, you can install apps to add extra functionality like shipping, SEO, and marketing. WooCommerce has over 50,000 plugins to choose from, allowing you to build a custom website to your exact specifications. Shopify isn't as customizable though it has over 1,200 apps to help you run your ecommerce business.
6. Which has the best customer support system?
Answer: Tie (agency factor)
Both provide 24/7 support over the phone, live chat, and email, a vast knowledge center, community forums, and set-up guides. But, do you truly have the engineering, development and creative support when you need it most? For that, you need to consider the agency factor because call centers at WooCommerce and Shopify are not kinds of support most often needed.
7. Which has the best multi-channel integration?
Answer: WooCommerce
You want to find your customers wherever they are. The WordPress development community of agencies and developers and their tens of thousands of plugins means WordPress is the dominant CMS ecosystem on the web, and that fact means Woo is too. You'll want help integrating your various sales points be it from your website or your social media channels.
WooCommerce supports multichannel selling, enabling you to integrate your store with Facebook, Amazon, eBay, and Pinterest, as well as advertise on those platforms.
With WooCommerce, you can integrate your store with Amazon, eBay, and Instagram, but you can also advertise on Facebook for free.
8. Which one supports the most payment methods?
Answer: Tie
Both WooCommerce and Shopify have a long list of payment gateways. Shopify does charge an extra fee if you use an external payment gateway and that will be in addition to what your payment gateway charges.
9. Which is the least expensive?
Answer: WooCommerce (with a good agency factor)
Shopify starts at $29 a month and goes up to $299 a month. At the upper end, you get a few more features and the ability for use by a larger staff, but that monthly fee might be quickly offset by the lower credit card rates and shipping discounts it gets you.
WooCommerce is free to use as a plugin and the only fixed costs are hosting, your domain, and whatever you pay for your payment gateway. However, some one-time payments will likely include a premium theme and some premium plugins.
As you can see, they are similar in many ways and neither would be a poor choice as neither has any significant downsides.
If you already have a WordPress website and are somewhat savvy – or have a digital agency in your corner – and like a lot of control, WooCommerce is going to be an attractive solution. If you don't even have a website yet and want to get started selling yesterday, then Shopify can't be beat on that score, but think to the future and how far it will take you.