What is Accessibility?
The Americans with Disabilities Act was passed in 1990 to protect the civil rights of those with disabilities from discrimination. It covers a wide range of topics including transportation, telecommunication, employment, and even building codes, such as requiring modern buildings to have ramps for wheelchairs.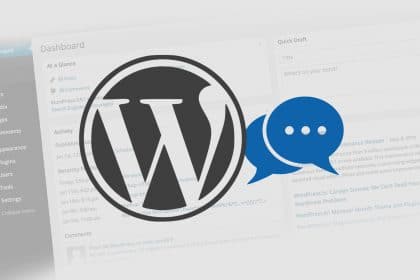 Because the law was passed before the digital revolution really caught fire, lawmakers are seeking to amend the language used. They are specifically looking at the term "access barriers," which was originally intended to mean physical barriers. The idea is to expand that meaning to now include information barriers, such as those that can exist online.
A survey by the Pew Research Center shows that people with disabilities are three times less likely to go online than their counterparts without disabilities. This poor showing online can likely be linked to the fact that 71% of people with disabilities leave a website if it isn't accessible, which is a shame because people with disabilities represent $7 trillion in disposable income annually. That's a huge market being turned away due to design issues.
Additionally, there are SEO benefits for being accessibility compliant. Google and other search engine providers reward accessibility-compliant websites in an effort to encourage organizations to add accessible features.
How to Build More Accessible Websites
The best approach is to develop with accessibility in mind from the start. Remediating accessibility problems after a website has launched is always more time-consuming and expensive to do.
Start with an Accessibility-ready Theme
All the WordPress.org default themes are accessibility-ready, including the newly released and acclaimed Twenty Twenty theme.
Alternatively, you could build your own theme. There is an excellent guide from the Make WordPress Accessible team on how to make a theme accessibility-ready.
Install the WordPress Accessibility Plugin
Install and activate the WP Accessibility plugin. While most accessibility issues cannot be addressed without directly changing your theme, the plugin offers many useful features for getting on the right track with WordPress accessibility.
Educate Your Clients on How to Add Content in an Accessible Way
Like a website itself, accessibility is an ongoing endeavor. For the best results, you need to work in tandem with your client, teaching them accessibility best practices and highlighting the benefits of maintaining an accessible website.
Provide Color Contrast
There are more than 2.7 million color blind people in the world. These people have one of three types of color blindness: total color blindness, two-color vision, and deficient color vision. To be sure that your website design works with or without color, be conscious of color ratios and contrast.
Use high-contrast color options such as black and white to make your website more readable.
Use Content Headers
A lot more people will skim your content than read it word-for-word. Content headers will not only let users skip to the parts they are most interested in, but also the headers can also break large text blocks into more readable sections.
Offer Text Alternatives for Non-text Content
Photos can be described. Text can be turned into speech. And alternate text forms can be supported like large print and braille.
Offer Alternatives for "Time-based Media"
Audio and video recordings can be supported with text transcripts, captions, and/or an audio-only track describing video content. Audio content is supplemented with sign language.
Offer Content That Is Easier to See and Hear
Don't just rely on color to denote an element you want users to pay particular attention to. Also, offer high contrast color schemes to aid those who are visually impaired. This can be accomplished using the WP User Stylesheet Switcher. All the website visitor has to do, is click on a dropdown menu to select a high-contrast stylesheet and the content will be easier to read.
Offer Sufficient Text Resizing Capability
From large text options to the ability to resize text up to 200% without compromising function, this ensures users can read everything clearly.
Offer Greater Keyboard Accessibility
All functionality on the page should be accessible via the keyboard. There are some people who cannot access websites using a mouse because of motor skill disabilities. They rely on their keyboard to navigate websites, using the tab key to move forward and shift+tab to go back. People who use a screen reader to read the page rely on keyboard shortcuts.
Offer Enough Time for Reading and Navigating through Your Content
If time limits are in place, let users turn them off or allow for adequate extensions. Also, moving content (auto-scroll or auto-updates) is to be presented either in conjunction with non-moving content or the function can be turned off.
Be Mindful of People with Seizure Disorders
Content on your website shouldn't flash more than three times per second.
Offer Clear, Distinct Navigation
This includes clear titles, sequential ordering, contextual linking, multiple-link paths, and descriptive headings. An SEO plugin can actually be really helpful in achieving these accessibility points. You see, SEO requires that your content be clear and offer logical navigation, too.
Offer Content That Is Inherently Readable
It should be written in a clear and concise manner with the language clearly identified and word choice that could easily be read aloud by a computer voice. It's also a good idea to define jargon, difficult terms, and abbreviations.
You can quickly add a glossary to your site using the CM Tooltip Glossary plugin, though you may need to do some CSS fiddling to get the tooltips large enough to meet accessibility standards.
Offer Input Assistance
If spelling or typing errors are made, offer suggestions or automatic corrections. Provide clear instructions for areas that require user input and implement a fool-proof "error prevention" system that lets users reverse, double check, and confirm submissions, especially when they contain financial or legal data.
Offer Text Alternatives
If you have a multimedia website that includes videos, as well as audio files, such as podcasts and audiobooks, it's best to include subtitles or transcripts. This can help those who have a hearing impairment enjoy the experience.
Making your WordPress website accessible might seem like a lot of work at first, but the benefits are multi-faceted. For starters, you're doing the right thing by making your content viewable and usable by the largest number of people possible. And second, you'll automatically improve your SEO, which means increased website traffic. And, both of those factors combined means a greater likelihood of website success.