In the past, associations had to acquire members through direct mail and word of mouth, collect dues by check, process paper applications, and phone members to urge renewals before there was the technology to support online recurring payments and membership sites.
Your members now expect an association website with a hassle-free, paperless registration process. So, associations that embrace technology will have a higher chance of growing and retaining members, allowing you to achieve your goals more effectively.
Especially as a smaller association, you are handling many different tasks. Your duties could include everything from answering member calls to maintaining the website. So, you need a website that is simple to maintain while still providing a lot of functionality to your members.
While many CMS programs are simple to use, there's a reason WordPress is so popular: you don't need a computer science or web development degree to use it.
WordPress comes with thousands of free plug-and-play templates and themes. You can modify the colors, backgrounds, and logo without knowing how to code.
If you want a website for your association that makes a powerful statement while also being simple to use, WordPress is the way to go.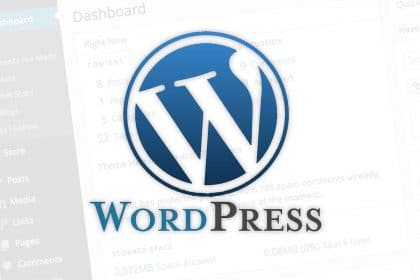 Benefits of WordPress for Association Websites 1. Many Plugins
Plugins are what set WordPress apart from other content management systems. There are thousands of plugins to pick from, just like there are thousands of WordPress themes. Plugins allow you to enhance the functionality of your website.
You can get nearly 57K free plugins from WordPress right now. Other third-party websites offer thousands of more options to choose from and integrate for free or at a low cost.
Gravity Forms is one of our favorite plugins for associations, making it simple to construct online forms for your current and potential members.
There is a plugin for everything, just like there is a phone app. However, before you download any plugins to your association's website, conduct your research and select highly rated plugins.
2. SEO-friendly
Because Google ranks your site behind the scenes, association marketers must understand the importance of SEO. Having control over your SEO completely changes the game for your association. One advantage of SEO work is that it entirely enhances the customer experience.
Since WordPress is so search engine friendly, it generally comes up whenever SEO is mentioned. If you have a WordPress site, you are already ahead of the game when it comes to SEO. WordPress has SEO plugins that you can quickly add to better optimize your association's website. One of our favorites is Rank Math.
Rank Math is a search engine optimization dream come true. Before you publish a website or a blog post, the plugin reads it and informs you what to improve for your chosen keyword.
WordPress is the best SEO content management system available. Your SEO is bound to improve if you are using WordPress, and if you utilize an SEO plugin like Rank Math, you can improve your SEO even further.
3. Quick to Market and Scalable
A new WordPress website can cost anything from zero dollars for a free WordPress.com site to $10,000 for a custom-designed WordPress site with all the bells and whistles.
But let's concentrate on the $0 starting price. Is there any way to make entry-level more affordable?
If all your association needs to get started is a simple website with a pre-packaged theme and no special functionality, and you're okay with an address like "yourassociation.wordpress.com," and you're willing to do the work yourself, you can get started for free.
This means you can get your website into the market quickly and grow your website along with your association.
4. Multisite and Multi-Language Features
If your association has a global audience, you might be stuck on figuring out a way to reach out to everyone and make them feel welcome. The solution is to provide localized content in your consumers' native languages, and using WordPress multisite to construct a multilingual network is a simple approach to make it happen.
Users can establish a network of connected WordPress sites and manage them all from a single dashboard with Multisite. Many assets, such as plugins and themes, are shared, making it easier to design and maintain all of your sites.
The major benefit of using WordPress multisite to establish a multilingual network is that, because the sites are separate, you can have completely different content on each one instead of simply translating the same pages into other languages. This allows you to create sites that are truly localized and appeal to a variety of cultural tastes all over the world.
5. Advanced Editors
Using WordPress for your association website means you have a variety of options for powerful but simple-to-use advanced editors.
Gutenberg is WordPress's default block editor. Designed to make the process of creating a website more simple, it is incredibly easy to use, even for non-technical people. It also allows you to avoid writing HTML and CSS code manually.
To make a page in Gutenberg, all you have to do is drag and drop little objects known as blocks.
Elementor is also one of the most popular WordPress page builder plugins. It uses a drag-and-drop interface to modify your site, making it simple to create pages and posts without any coding experience.
Elementor also comes with a variety of widgets that let you add a variety of functionality to your association's site. Elementor's design capabilities are maybe its most powerful feature; you can establish global rules for color and typography settings, as well as custom positions and padding margins.
6. Full Power
WordPress, unlike the other CMS, is open source. This means that your association has complete control over your material.
Other CMS solutions have limitations that prevent associations from updating every aspect of their website. This means because you are "renting" the website from another CMS, you lose your content and the option to relocate it to another site if you stop paying. These CMSs include built-in hosting and also restrict general functionality and coding options for customizing your site.
WordPress provides you with total control over your website. You don't have to be concerned about losing your member's important data. You can also customize WordPress to meet your association's specific requirements.
Conclusion
New Target's digital engagement and technology projects prioritize member engagement, advocacy, and professional development for associations.
We are experienced in membership acquisition, fundraising, and retention campaigns for associations serving individual and corporate membership types. And don't forget, we are also WordPress experts. Contact us today!