Compared to other organizations, enterprise businesses especially need to keep a solid and scalable web presence to stay competitive. Traditionally, IT leaders of larger enterprises have turned to expensive web solutions that require contracts to ensure a quality website. However, those days are in the past because WordPress, the world's largest CMS, is becoming an excellent solution for enterprises.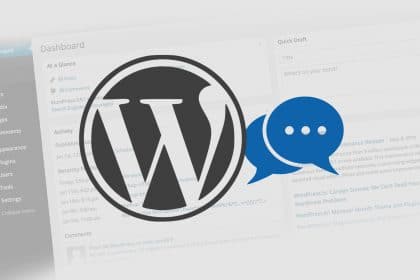 WordPress is an open source CMS now powering 40% of the internet. WordPress is flexible, reliable, scalable making it an ideal enterprise CMS. It has many unique features as well as a wide variety of hosting options to cater to your enterprise needs. WordPress has made it clear they are not going anywhere and continue to deliver reliable and high-performing websites.
Enterprise is a pretty generic term, but in the context of this article and a particular business, we mean a large, multinational organization. Enterprise websites will have to accommodate microsites, multilingual content, localization, etc. Although they have more complex requirements than smaller organizations, WordPress is definitely mature enough to fulfill these requirements making it an ideal enterprise solution.
Let's look at some reasons why WordPress really is an enterprise solution.
1. Open Source
Going with an open source CMS for your business has so many benefits, so it's no surprise that people are moving away from proprietary, closed-off systems. As an open source CMS, WordPress offers:
Customizability: WordPress allows you to tweak the software to fit the needs of your enterprise best. If there isn't already a plugin to fulfill your needs (there probably is), then you can utilize WordPress' robust set of APIs to develop custom plugins.
Increased Freedom: With an open source CMS, you aren't chained down by a single vendor.
Increased Flexibility: Open source solutions are super flexible; your company can make decisions regarding upgrades and innovate your website at your own pace.
WordPress gives you access to a world of developers, designers, and WordPress agencies. Choosing WordPress for your enterprise can also provide you with peace of mind, knowing that software has been tested rigorously.
2. Content Capabilities
Content is vital to any website's success, so you need to have a website that makes it easy to display great content to your users in the best way possible. WordPress offers a user-friendly content editor to help you; they have a seamless, simple interface that allows you to add and edit your content which can dramatically impact your content quality.
WordPress is committed to accessibility and inclusion, meaning that your message and content are sure to reach the largest audience possible which is especially important for all organizations. Every business, especially large companies, needs a CMS that works no matter the device or ability.
4. Security
As an enterprise, you have to have a fully secure CMS to protect your organization's data as well as your user and customer information. Since WordPress is such a popular CMS, you can find comfort in it being the most tested and vetted CMS on the market. An updated version of WordPress has never had a major exploit.
5. Scalability
You can't have a scalable platform without a reliable one. WordPress is home to many core web technologies that have proven to be reliable over the years and are understood at scale. Your enterprise website needs to be able to push millions, or even billions of pageviews, and WordPress can do it! Enterprises can use WordPress for database tuning, web server optimization, or advanced caching to operate effectively at their scale.
What once started as simply a blogging platform is now the leading open source CMS that can satisfy the requirements of your mom's cooking blog to the needs of large enterprises. WordPress can help your enterprise website maintain a reliable, scalable, and enjoyable web presence. Also, don't forget that we are a WordPress agency at New Target, so contact us to help us develop your enterprise website!