WordPress is great for hosting your blog. And when WordPress was originally created, it did focus primarily on blogging. That was a very long time ago.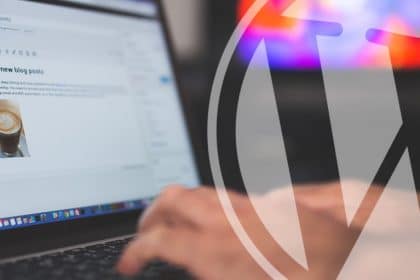 WordPress can handle large enterprise solutions. Today, WordPress can be set up to grow with you and withstand the toughest of traffic spikes and data usage demands. It's flexible, secure, expandable, and customizable to match nearly anything your imagination can dream up.
Today, it powers 30% of the top 100 companies in America (UPS, Target, Walt Disney) as well as 40% of all websites in the known galaxy making it is the most popular content management system by far.
Its popularity stems from its famous ease-of-use and its open source nature that is continually supported by a passionate community of developers adding to and perfecting its core software.
The WordPress world is home to a massive—and growing—list of plugins and themes that offer endless ways to customize your WordPress website.
WORDPRESS FOR THE ENTERPRISE
Is WordPress the solution for your growing company? Here are eight reasons why you might consider WordPress to support the growth of your enterprise.
RAPID DEPLOYMENT
"Another day, another dollar." Or, if you don't have your website ready, another day is the loss of another dollar. WordPress is so popular with enterprise-level users because it offers superior functionality at a fraction of the time it would take to develop an in-house website.
FLEXIBILITY
As an open source CMS, WordPress allows anyone to contribute to the platform. It is also possible for a variety of different software to integrate with it, further expanding its flexibility.
FUNCTIONALITY
With over 45,000 plugin extensions available, WordPress can provide a solution to just about any problem or goal. Even if an existing solution isn't available, users can create custom "stand-alone" applications. Their early decision to make the platform extensible via plugins is one of the main reasons why it is so successful. This has opened the door to satisfying customer demand through the emergence of entirely new industries and the development of dedicated plugins.
SECURITY
Your enterprise CMS must be fully secure. You need to project your data and that of your users. WordPress offers constant updates and security releases along with the ability to use security plugins like Sucuri Security and iThemes Security.
COMMUNITY SUPPORT
WordPress offers massive amounts of support from millions of users and developers. In addition to 24/7 life support from terrific digital agencies, there are hundreds of websites dedicated to WordPress development and design, forums, and even annual conferences.
INTEGRATION
In addition to the benefits of thousands of developers tweaking and making improvements and additions, the popularity of WordPress is inspiring software companies to offer helpful integrations like plugins, individual pieces of software that work to expand WordPress' core functionality.
USER MANAGEMENT
One of the main benefits of an enterprise-level CMS is the ability to run a network of subdomains allowing for better organization and navigation to different sections of your website.
WordPress supports this multisite design with "Super Admins," where you can set up your network and control user permissions while completely managing each website's individual functionality.
INTERNATIONAL EXPANSION
The world is getting smaller and you might want to scale your operations to a global level. WordPress is available in over 100 languages and there are WordPress translation plugins that enable you to create content for a variety of global visitors. Your ability to "speak" to readers around the world in made possible in a seamless manner.