At New Target our web development and web design team works within several content management systems (CMS). Our vision, which we work hard to achieve, is utilizing the best tool for the specific client requirements and objectives, and never was this a more important vision than when it comes to selecting a content management system for a website.   
WordPress is one of the systems we use frequently.  We often propose it when building a website for a local business or local association.  Several of our WordPress launches include Arlington Soccer Association, Del Ray Cafe, Cassidy Rivera, and KWC.  In terms of ease of use, it is simple, straightforward, and highly user-friendly right out of the gate.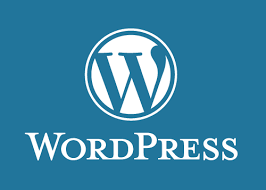 WordPress, like Drupal (another CMS we employ frequently), is free and open source. If you're committed to maintaining the application consistently it can be a website that lasts longer than a closed-source CMS-driven website – of course this is a generalization, but it is an informed observation having worked in so many content management systems. In fact, our knowledge of the different systems allows us to match a website project to the most compatible CMS for you and your clients' needs.  Also, because it is open source it is portable to new external development teams, new web hosts, or new internal development teams, all of which increase its longevity as well. New Target is available to help with website maintenance of course. Its lean architecture and small code footprint is one of the reasons why we at New Target enjoy working within WordPress so much. 
WordPress' ease of use doesn't only benefit developers.  Its best feature is the ease of use for content managers as well.  Our clients, busy preparing and publishing content in their respective fields, are typically not interested in creating advanced interactive features routinely. And that's okay; they don't need to be. Many are too busy saving the world in a global nonprofit or bringing awareness to national healthcare issues to be focused on the latest javascript techniques. That's why WordPress is so great.  It was originally created to be a platform for your next-door blogger, and that usability still comes through even today. 
Other WordPress features include design theming flexibility and many contributed plugins to expand WordPress' core features almost limitlessly.  The ability to hire a firm like New Target to create a beautiful, thoughtfully designed theme is made seamless by the architecture of WordPress.  Because your design theme is completely separate from your content, New Target's design team can create a new design without worry that your content or plugins will be impacted. Similarly, there are many plugins available for developers to implement and bring almost limitless functionality to your WordPress website, making it more usable for content creators and useful for your web audience.  
Some other smaller features include WordPress constantly saving your work as you enter it, automatic responsiveness (a feature we love and want all of our clients to take advantage of), media uploads, social media integration and many, many more.  Of course, true to its origins, it still provides best-in-class blogging capabilities.  Fourteen years after its release WordPress has become a more advanced content management system while still maintaining the usability it was known for at its inception. 
Please contact us if you are interested in designing and developing a WordPress website. Our team of experienced WordPress themers and developers will work with you to create a great user experience for you and your users.