At New Target, we are a Square Business Solutions Partner, which allows us to use Square's scalable and powerful platform to help our clients sell better. Before we get into what New Target can do for you, let's talk about why integrating Square with your WordPress website is a great solution in the first place.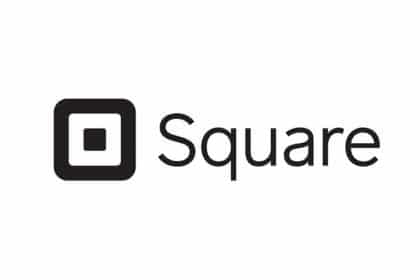 What Is Square?
Square is a mobile payment provider also offering business software, POS (point-of-sale) systems, payment hardware, and small business services. Unlike other payment processors, Square is open to all types of businesses and provides the most comprehensive free POS system available.
Square & WordPress
WordPress enables you to build a website that scales with your company. With a fully configurable solution, you can create everything from business websites to personal portfolios with a wide range of materials.
With WordPress, you can see real-time statistics, manage your social media marketing on Twitter and Facebook directly from your website, and use their built-in SEO tools to optimize your search rating.
Using WooCommerce or any other Square-supported ecommerce plugin for WordPress, you can sell your products and services with Square on your WordPress.com website.
Gravity Forms and Square
One of the most popular WordPress form builder plugins is Gravity Forms. It lets you create any type of web form you can think of, from a simple contact form to a massive, complex one, and the process is incredibly easy.
Gravity Forms is undoubtedly the most feature-rich WordPress contact form plugin available, in addition to being one of the most popular. Gravity Forms comes with everything you'll need to build an online form, from responsive forms to spam filters, complex computations, and payment gateways.
Speaking of payment gateways, Gravity Forms and Square work great together. You can accept credit card payments straight on your WordPress website with Gravity Forms powered by Square. Using the Square Add-On for Gravity Forms, you can transform your website into an online store in minutes, whether you're selling simple products or services.
The "Save Card on File" option allows your customers to rapidly pay their one-time or recurring (automatic payments) payments and save their credit card information for future use. In addition, you can connect several Square accounts to each Gravity Form and be notified when a transaction is completed.
Here are some more reasons why Gravity Forms and Square works so well for our clients:
Easy Integration: When a form is submitted, Square will automatically capture credit card payments.</li
Products and Services: Simple items or services can be set up and sold in minutes with one-time credit card payments.
Posts: Configure your form to accept a payment as well as create a post. If the payment is approved, the post is created.
User Registration: You can configure the form so that the User Registration Add-On only creates users after the payment is approved.
Payments and Security: On your website, you can accept all major credit cards. Square payment processing ensures the safety and security of all online transactions.

WooCommerce & Square

When we integrate Square and WooCommerce, you can effortlessly synchronize sales, inventory, and customer data, manage all of your channels from a single centralized platform, and use a single payment solution across all of them.

You'll be able to integrate your product library with your Square POS at your brick and mortar if you already sell online with WooCommerce. This will save you a huge amount of time compared to manually entering items one at a time because who enjoys data entry? When you add a new product to the system, it will also sync.

It's a pain—and a lost sale—when you're out of stock of something. However, keeping track of inventory levels across your online store and your physical location can be difficult and time-consuming for many business owners. Inventory syncs will be handled automatically by a Square WooCommerce integration. If you sell something in person, your online store's inventory level will adjust appropriately.

In addition, your in-store and online sales will appear in one location on your Square dashboard after we integrate your Square account with WooCommerce, allowing you to keep track of how all of your channels are performing holistically.

New Target Is a Square Business Solutions Partner

Being a Square Business Solutions Partner means we can provide our clients with all of Square's great features, such as a superior commerce experience with PCI compliance, dispute management, and simple, fair, and transparent rates.

As a solutions partner, New Target can be a critical part of your business's growth by facilitating new revenue streams and customized integrations for physical storefronts, restaurants, or ecommerce stores. We have allowed our clients to launch custom kiosks, innovative mobile checkout experiences, and facilitate deep integrations with various useful third parties.

As a WordPress web design agency, we can use Square to develop unique online and mobile selling experiences through our experience with platform integrations. In addition, connecting Square-powered points-of-sale to our CMS solutions allows us to simplify the critical backend of your growing organization. New Target can help you manage all parts of your business operations by allowing you to sync sales, customer data, and inventory data through APIs.

Our team has a lot of experience with integrating Square APIs with WordPress Forms and our favorite ecommerce selling platform, WooCommerce. No matter where you are in your ecommerce journey, New Target can help you reap all the benefits Square has to offer. New Target can help with new Square account setup as well as assist with hardware selection if you have a physical storefront.

New Target Client Success

With one of our clients, Quicksilver Scientific, we were faced with the challenge of connecting clients seeking health and wellness supplements with accessible products, research, and information, as well as delivering the best-in-class ecommerce features and functionality.

Delivering the best ecommerce features and functionality meant re-platforming Quicksilver Scientific from Magento to WooCommerce and integrating third parties to improve efficiency. By integrating Square with their WooCommerce store, we were able to improve the website's functionality and provide their customers with a seamless and secure customer journey.

Conclusion

WordPress and Square are an unmatched selling solution, and New Target has the team, experience, and tools to provide your organization's customers with the best experience possible. Contact us today!