You might be wondering why you should even bother researching your competition. After all, isn't it enough to just focus on your own business and try to be the best that you can be?
The truth is, however, that your competition can teach you a lot about what works and what doesn't in your industry. By studying your competitors, you can learn from their mistakes and figure out ways to improve upon their successes.
In addition, research can help you keep tabs on new trends and developments in your industry so that you can stay ahead of the curve. Finally, by understanding your competition, you'll be better equipped to make informed decisions about marketing and advertising strategies.
So go ahead and start researching your competition today! You might be surprised at what you learn.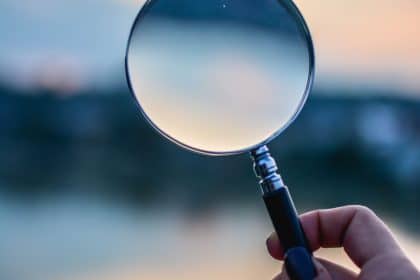 Researching your competition
Know your audience
Before you can even begin to research your competition, you need to know who your target audience is. This will help you determine what kind of information to look for and where to find it.
Define your goals
What do you want to learn from researching your competition? What are your goals for your business? Defining your goals ahead of time will help you focus your research and get the most out of it.
Identify your competitors
Identifying your competitors can be done by searching for key terms related to your business on Google and other search engines. Once you have a list of potential competitors, visit their websites and take note of what they are doing well and what areas they could improve in.
Who are your main competitors? Make a list of them so you can easily reference them later. Try to include both direct and indirect competitors.
Gather basic information about each competitor
Once you have your list of competitors, start gathering basic information about each one. This can include things like their website URL, social media handles, and any relevant news articles.
When trying to determine what your competitors are up to, it's important to gather as much information as possible. This can be done through a variety of means, including:
Competitor analysis tools like Alexa or Compete.
Social media monitoring tools like Hootsuite Insights or SocialMention.
Online press releases and news articles.
Industry reports and research studies.
By taking the time to collect this data, you can gain valuable insights into your competitors' strategies, marketing campaigns, and overall business operations. This information can help you make more informed decisions about your own business and how to best position yourself in the marketplace.
Take a closer look at their websites
Evaluate each competitor's website in terms of design, content, and user experience. Try to identify any areas where they are particularly strong or weak.
There are a few different ways that you can go about gathering information about your competitor's websites. One way is to simply use a search engine, such as Google, and type in keywords that are relevant to your industry or niche. This will bring up a list of websites that are related to those keywords, and you can then take a look at each one to see what they are offering.
Another way to gather information about your competitor's websites is to sign up for their email newsletters or RSS feeds. This way, you will be able to see what new content they are adding to their site on a regular basis, and you can also get an idea of how they are promoting their business.
Check out their social media presence
What kind of social media platforms are they active on? How often do they post? What kind of engagement do their posts generate? Social media can be a great way to get insights into your competition.
There are a few ways that you can go about gathering information on your competitor's social media site. The first way is to simply take a look at their site and see what they are doing. See what kind of content they are posting, how often they are posting, and what kind of response they are getting from their audience.
Another way to gather information on your competitor's social media site is to actually interact with them. This can be done by commenting on their posts, liking their content, or even joining in on conversations that they are having with others. This will give you a better idea of what kind of strategies they are using to reach their target audience and how successful they are being.
See what others are saying about them online
Do a Google search for each competitor and see what kind of results come up. You can also check out review sites like Yelp or Glassdoor to see what customers and even their own employees are saying about them.
Analyze their marketing materials
If you can get your hands on any of your competitor's marketing materials, take some time to analyze them. This can give you insights into their overall marketing strategy.
Speak to their customers
If possible, try to speak to some of your competitor's customers. This can give you valuable insights into their customer service, product quality, etc.
Keep tabs on their activity over time
Finally, make sure you keep an eye on your competition so you can stay ahead of the curve. Keep up with their latest marketing initiatives and see how you can improve upon them. By doing this, you will be able to stay one step ahead and maintain a competitive edge.
Once you have gathered all this information, it's important to keep track of your competitor's activity over time. This will help you identify any changes or new trends.
By now, you should have a good idea of what your competitors are doing and how they're faring in the market. Use this information to help you fine-tune your own business strategy. Remember, however, that it's important to keep innovating and evolving in order to stay ahead of the competition. Keep your eyes open for new opportunities and always be willing to adapt and change in order to stay one step ahead.