Before we tell you why you need one, we should tell you what an SEO audit is. An SEO audit identifies a website's weaknesses. It doesn't just look at the aesthetics of your website; it considers a website's technical infrastructure, on-page elements, off-page essentials to optimize search engine visibility, conversion, and usability. SEO audits must be performed regularly to ensure the long-term success of your website's performance.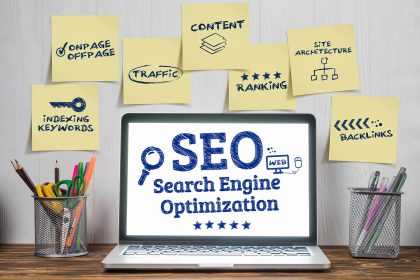 Let's discuss the top reasons why your website needs an SEO audit.
1. Identify Technical Issues
An effective SEO audit will help identify technical SEO issues. This relates to aiding search engines better crawl your website. Let's talk about some examples of technical SEO elements that an audit will identify.
– Website Speed: How many seconds does it take your website to load? Google prioritizes UX, so it obviously considers your website load speed. A fast-loading website is typically associated with a good user experience. The longer the website loading time, the higher the chance your user will bounce. Even if you have the best content, it means nothing if your users bounce before viewing it. Large images, redundant JavaScript, and server response time are all things that contribute to a long loading time.
– 301 Redirects, 302 Redirects, and 404 Errors: Redirects need to be minimal, and 404 errors should be nonexistent. Even minimal redirects can contribute to a slower user experience, and 404 errors block your users. To provide a seamless user experience, do your best to fix these issues.
– URL Structure and Website Architecture: Your URLs should be short and descriptive, and subfolders should be utilized to maintain a good site architecture.
– Crawlability: You can ensure good crawlability (how easily a search engine can crawl your website) by using your robots .txt file and rel=inindex tags correctly, as well as having a dynamic sitemap.
2. Identify On-Page Issues
On-Page SEO refers to any optimizations you can make to your content conveniently, basically any relatively simple change to improve SEO. An audit will cover various elements, including:
– Meta Titles and Descriptions: Meta Titles should be between 35 and 70 characters and should include the keyword. For Meta Descriptions, characters should be under 160 and must consist of the keyword and include a CTA if relevant.
– Headers: Headers are much like headlines in a newspaper, so make sure your H1 header is optimized to include a keyword.
– Content: Content does and always will reign supreme. In regard to SEO, ensure that your content is keyword centered. Don't overload your content with keywords because you will be penalized for it. Keywords should be read naturally.
– Internal Linking: Internal linking helps users better navigate your site.
3. Identify Competition
Trying to build your online presence without identifying the competition is like trying to beat a world record without knowing the current one. You need to not only identify your competition but also look into what they are doing. An SEO audit will identify your competition, look at their strategy, and develop a plan to beat that world record.
4. Identify Backlinks
Backlinks are a significant aspect of Google's algorithm, and it probably won't be changing anytime soon. Basically, the more reputable links you have to great content, the better your website ranks. Most people don't know which domains are pointing back to their website, but an SEO audit can answer these questions and others like how many backlinks it has, if there are any spammy backlinks, and how many backlinks your competition has. Although backlinks are important, it isn't necessary to pay for them. Instead, focus on creating good relevant content that people will want to share. A good backlink will come naturally.
5. Help Build a Content Strategy
After receiving all the data from your audit, you have to take everything you've learned and use it to create or update your content strategy. An SEO audit will help you stay focused and motivated with your content strategy.
Are you looking for an SEO audit? At New Target, we conduct SEO audits and provide you with a realistic digital strategy to help you achieve all your online goals. Contact us today!