If you're like most business owners, you want to find ways to reach more customers and grow your business. And there's no denying that YouTube can be a powerful tool for doing just that. With 1.7 billion unique monthly users, YouTube is now one of the most popular websites in the world—and it's only getting bigger.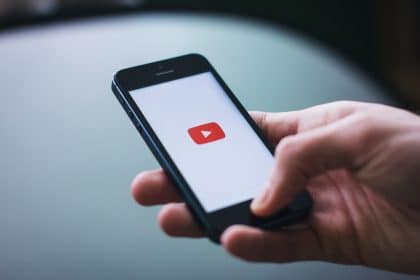 But how can you use YouTube to actually grow your business? Unfortunately, it's a bit more complex than just posting a few videos and hoping for the best. In this blog post, we'll share some tips on how to use YouTube strategically to grow your business. Keep reading to learn more!
How to Use Youtube to Grow Your Business
1. Create Compelling Content
If you want people to watch your videos, you need to create content that is compelling and relevant to your target audience. That means understanding what kind of content your audience is looking for and then creating videos that deliver on that promise. Not sure where to start? Try surveying your existing customers or conducting market research. You can also take a look at what your competitors are doing. Just remember to always to keep the target audience top of your mind.
2. Optimize Your Videos for Search
Just like with Google, YouTube uses algorithms to determine which videos appear in search results and how high they rank. So if you want your videos to be seen by as many people as possible, it's important to optimize them for search by using keyword-rich titles and descriptions. To do this, do some research on popular keywords related to your industry and incorporate them into your video titles and descriptions. You should also create transcripts of your videos so that YouTube can index the audio content and make it searchable and accessible for users who may have disabilities.
3. Optimize Your Thumbnail Images
Your thumbnail image is what people see when they're scrolling through YouTube, so it's important to make sure it's eye-catching and relevant to your video content. Spend some time experimenting with different images until you find one that works well.
4. Promote Your Videos Across Multiple Channels
Don't just rely on YouTube to promote your videos, be sure to promote them across all of your social media channels as well. Share them on Facebook, Twitter, Instagram, LinkedIn, etc. You should also embed them on your website or blog so that visitors to your site can easily watch them. The more places you promote your videos, the greater the chance that people will see them and take action.
5. Engage with Your Viewers
Engagement is essential for growing any kind of online community and YouTube is no different. Be sure to respond to comments left on your videos in a timely manner. If you can spark a conversation with viewers, they'll be more likely to watch more of your videos and even subscribe to your channel. You can also encourage engagement by asking questions at the end of your videos or hosting live streams where viewers can interact with you directly. This will help build a community around your channel and keep people coming back for more.
6. Use Calls to Action
A call to action (CTA) is an instruction telling viewers what you want them to do next and it can be a great way to drive conversions from YouTube viewers into paying customers. CTAs can be as simple as asking people to subscribe to your channel or to visit your website for more information. Just make sure your CTA is clear and easy to follow, so people actually do it!
Conclusion
YouTube can be a powerful tool for growing your business, but only if you use it strategically. By following the tips above, you can start using YouTube more effectively to reach new customers and grow your business. So what are you waiting for? Get started today!
Need a little bit of help getting your YouTube account off the ground? Learn more about our social media marketing services that will help you increase your reach, expand your influence, and drive conversions.